 Certifi­cations
The quality of Hydroton's products and services is guaranteed. Our specialists work with strict protocols every day, making sure a consistent quality level is maintained. In addition to the overall quality management system, our employees are well-trained, certified and competent to perform their work in a safe manner.
NEN-EN-ISO-9001:2015
To guarantee the high quality of our products, Hydroton B.V.'s staff work according to fixed procedures and with standardised documents. These protocols are secured in the ISO-9001 quality management system, which is audited annually by TÜV Nederland. More details can be found on the quality policy page.
VCA and NEN-3140
Hydroton B.V.'s employees, in addition to the working methods prescribed in the quality management system, apply the safety regulations as set out in the VCA (Safety, Health and Environment Checklist Contractors). All our employees are in possession of a valid basic safety VCA Certificate and managers are in possession of a VOL-VCA certificate (Safety Operational Managers). If required, power tools are inspected by an independent inspection body in accordance with NEN-3140. Transport equipment, lifting equipment, ladders, fall protection, life jackets and other personal protective equipment are also inspected in accordance with the applicable standards.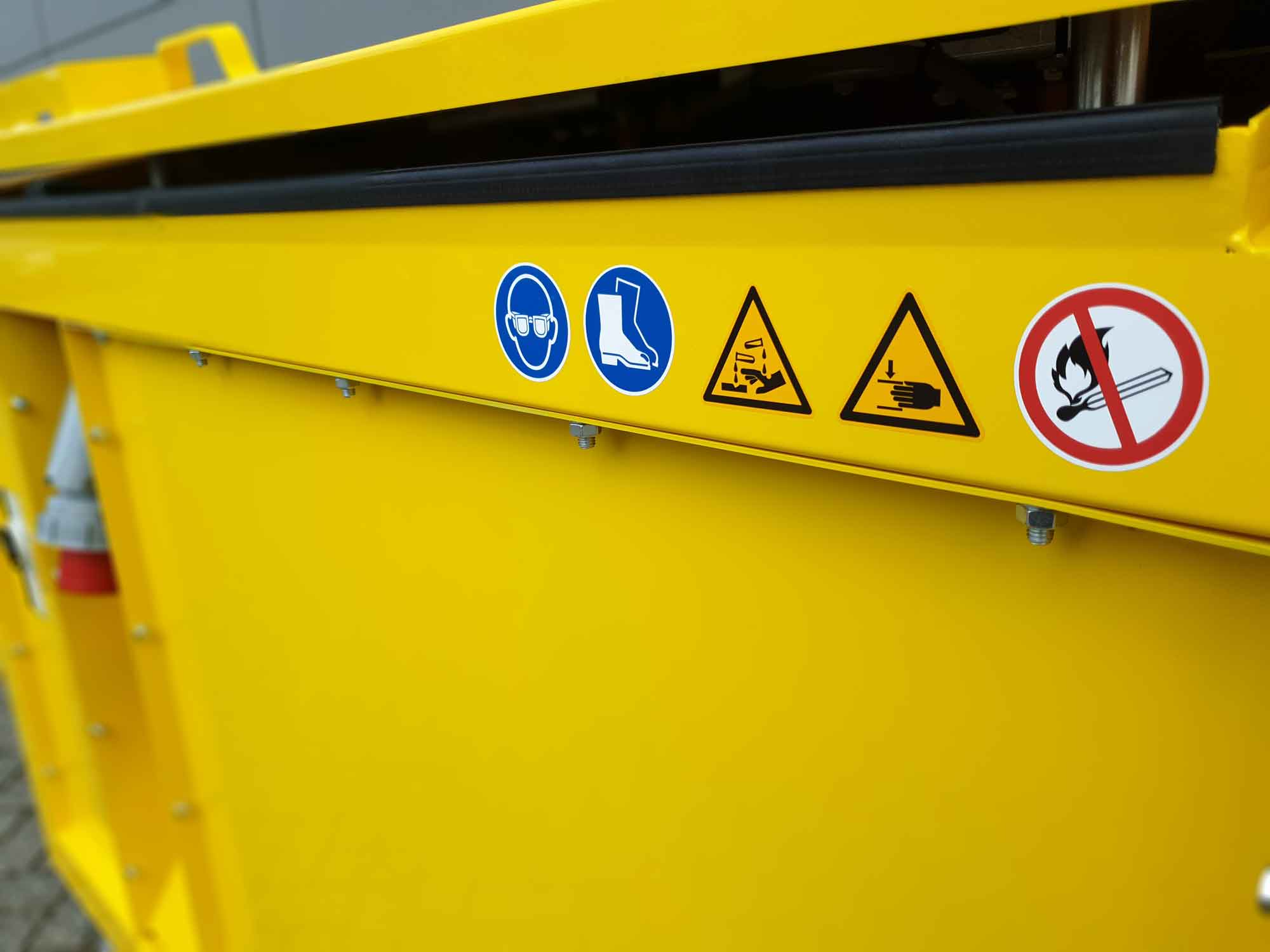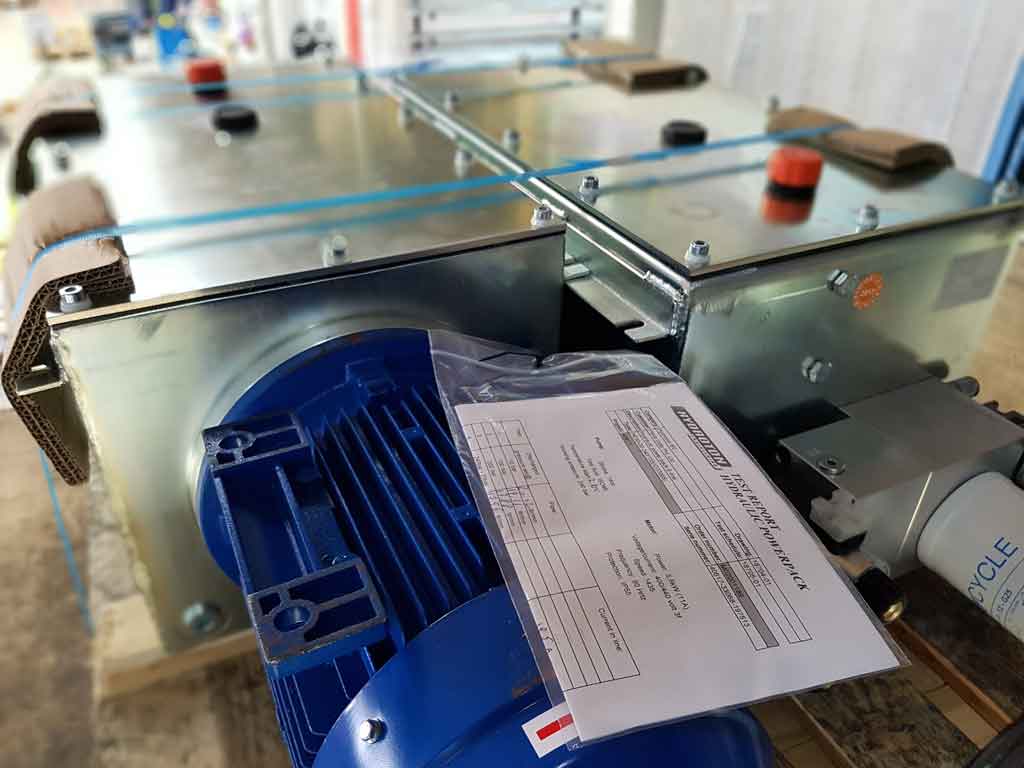 Labor Agreement 'Metal & Technology'
Hydroton is a member of the Dutch Collective Labor Agreement 'Metal & Technology'. This means that Hydroton guarantees good working conditions for its employees and invests in their sustainable future.
Industry trade-association FEDA
Industry trade-association FEDA is the entrepreneurial platform in drive and automation technology and offers its members a network, information and inspiration for Operations, Business and Interests. Under the motto "FEDA will boost your business", the association contributes to the business success of 150 members in the world of drive and automation technology. The FEDA members provide employment to approximately 20,000 employees and with them they realize a total annual turnover over 3 billion euros. Hydroton is a member of this leading Dutch industry trade-association.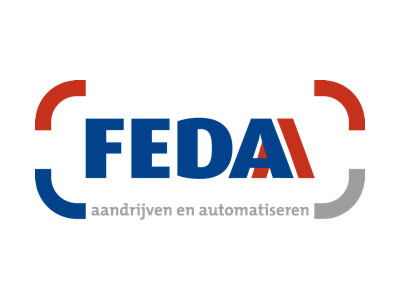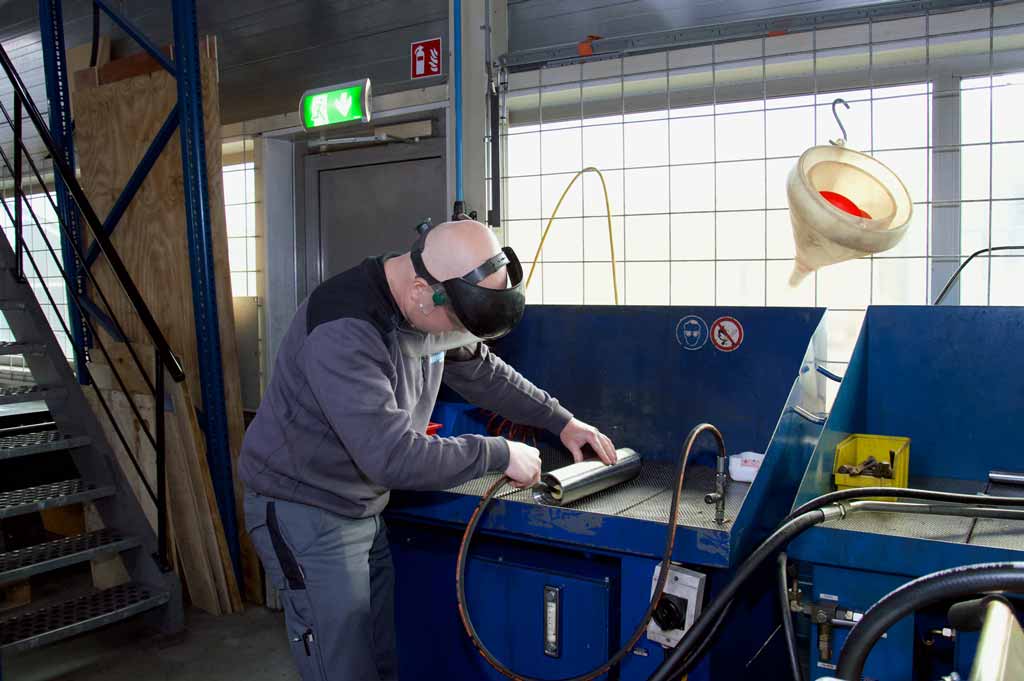 Safety
Hydroton B.V.'s employees recognise risks and hazards when working in an industrial environment. And thanks to proper training, they are able to deal with this correctly. When an employee needs to perform activities in which specific means of transport, aerial platforms or lifting equipment are used, the employee will be trained to obtain the corresponding certificate or certificate of competence. The safety of our employees is our main priority.
Professional competence
In addition to basic training, employees of Hydroton B.V. trained in their field. All mechanics and engineers have received basic and advanced training in the field of hydraulics, electrical engineering and/or PLC technology. Apart from that, employees and interns receive in-company training for the correct assembly of components and the set up of hydraulic-electrical systems. These specific technical training courses ensure our specialists maintain a high degree of professional competence and that the quality of our products is guaranteed.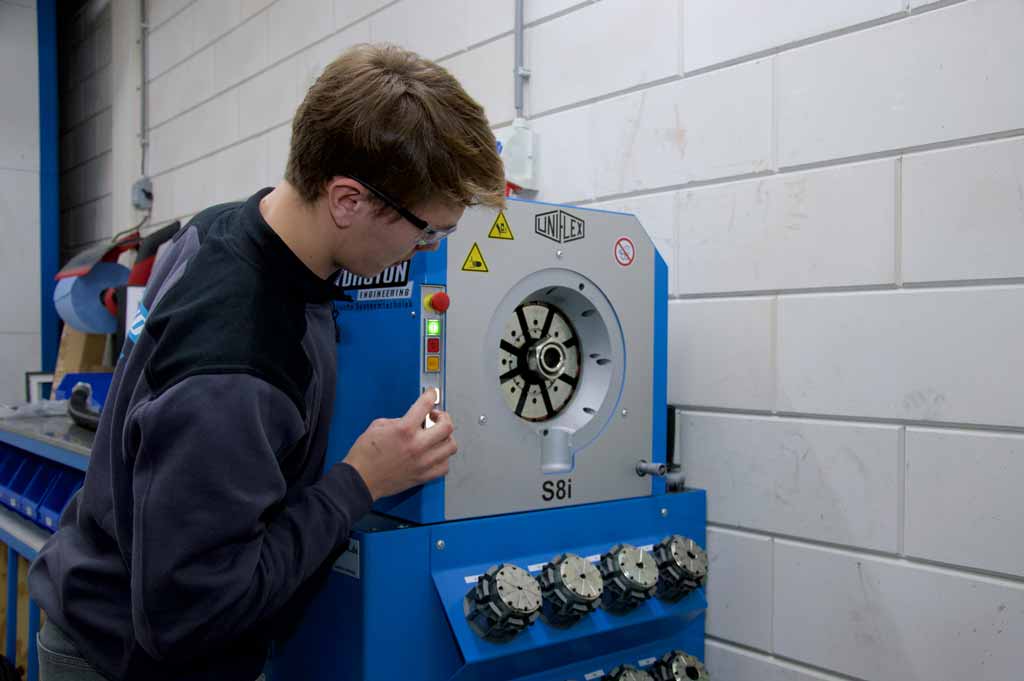 Guidelines and certifications
When designing hydraulic and electrical systems, our technical specialists adhere to the following standardised standards and guidelines.
NEN-EN-ISO-4413 Fluid Power – Rules and safety for hydraulic systems
NEN-EN-13480-3 Fluid Power – Industrial piping, design and calculations
NEN-ISO-7368 Fluid Power – Cartridge valves and designing manifolds
NEN-EN-IEC-62061 Electronics – General rules for safety of electrical machines
NEN-EN-IEC-60204 Electronics – Electrical machines
NEN-EN-ISO-12100 Machine safety – Risk assessment
NEN-EN-ISO-13849-1 Machine safety – Design and calculations for machines
NEN-EN-ISO-13849-2 Machine safety – Safety levels and validation
2006/42/EG Machine safety – CE marking and declaration of incorporation
NEN-EN-10204 Metal – Material certificates and approval documents
NBD06000 Dutch Government – Hydraulic objects (Sluices, locks and bridges)
NEN-EN-6786-1-VOBB Dutch Government – Hydraulic objects (Movable bridges, locks )
ROK 1.4 Dutch Government – Guideline designing government objects
Lloyds Register – Code for Lifting Appliances in a Marine Environment
NEN-ISO-6022-2006 – Hydraulic fluid power – Mounting dimensions for single rod cylinders 250bar series
Standaardbestek 270 – Oleohydraulica Norm Belgische overheid
Bureau Veritas – Rules for the Classification of Steel Ships – Machinery-Electricity-Hydraulics
NEN-ISO-10100 – Hydrauliek cilinders-afnamebeproevingen