 Products & Partners
Our products are designed and built with the utmost care. In order to guarantee the quality of our products, we work with reliable suppliers that are as invested in quality as we are. Our suppliers are selected using the ISO-9001 quality management system. They are open to improvements and offer input and advice in design processes where necessary. This results in long-term partnerships, similar to the ones we like to establish with our customers.
Hydroton products
All components used in our hydraulic systems are standardised and available separately. We usually apply products supplied by our dealerships, but can also supply you with products from all other brands available on the market, at a competitive price. In addition to these components, we have developed a line of our own standardised products. Our products are finished in a high-quality preservation of your choice, in every possible color and to any desired preservation protocol.
Hydraulic systems
Designing hydraulic systems is in our DNA. Every day, end users in different industries work with machines powered by Hydroton's hydraulic drives. Our specialists find solutions for design challenges on a daily basis, serving a growing customer base spanning all technical industries. We design and supply complete hydraulic drives with integrated electrical controls and install them in your machine at any location.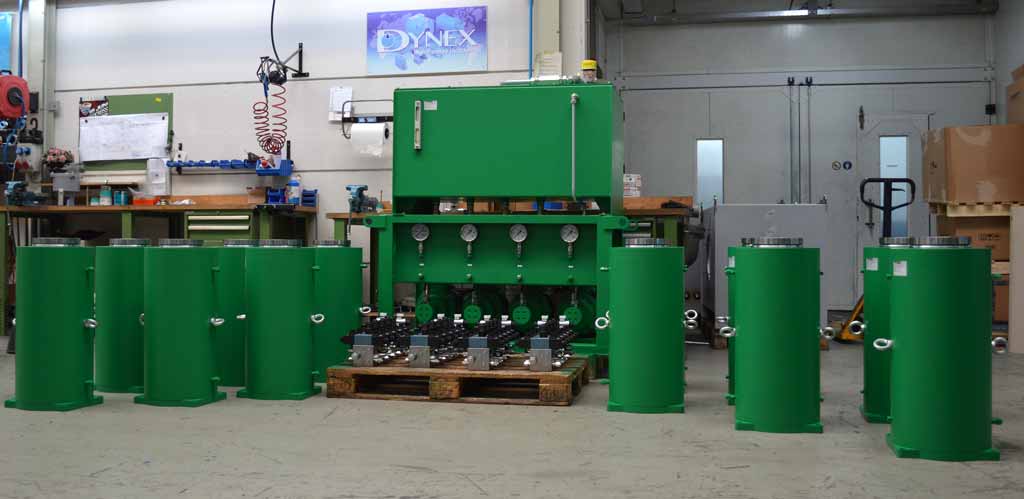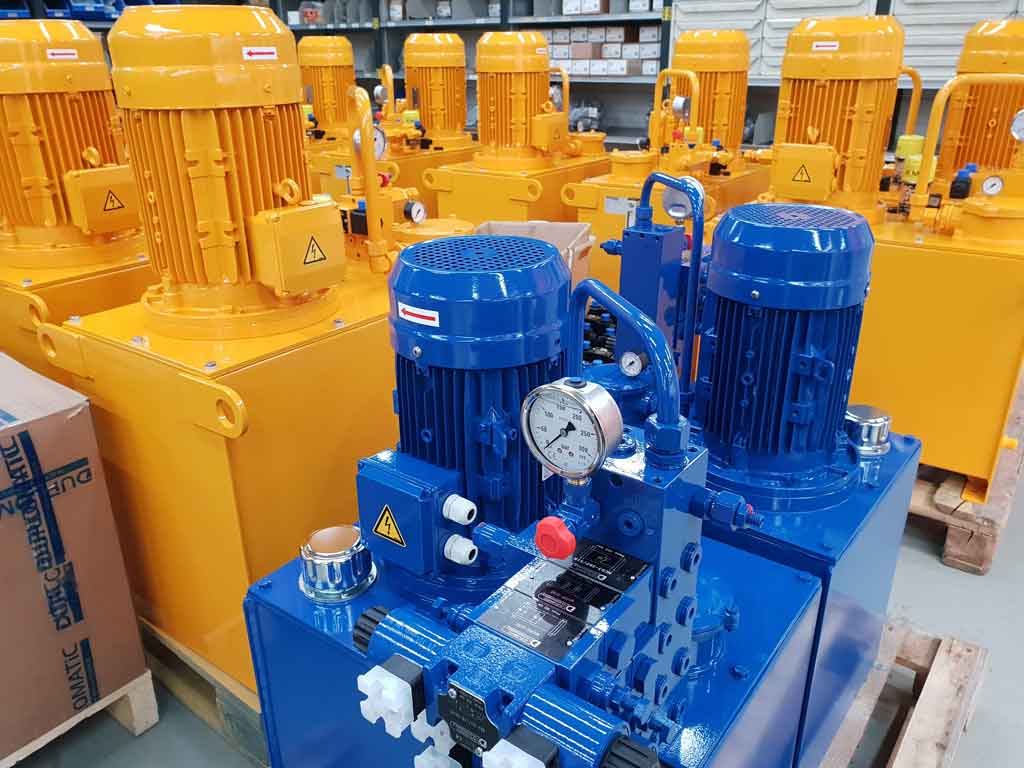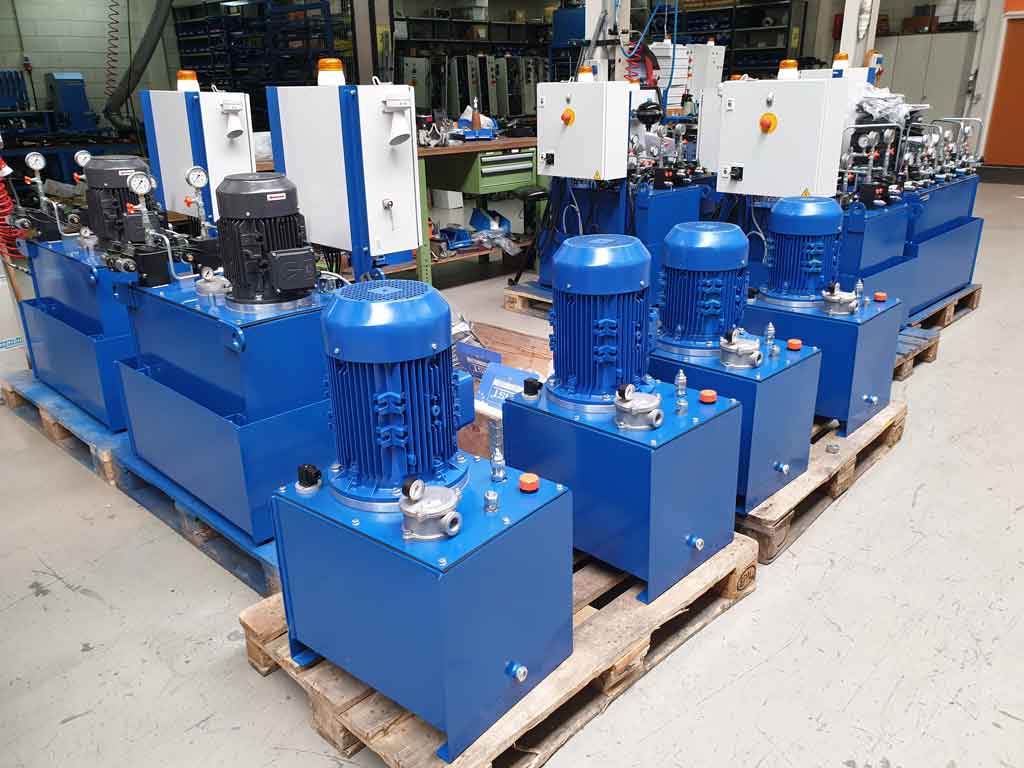 Industrial hydraulic power packs
Electrical/Hydraulic power packs, power units or HPUs are often the basis of an industrial hydraulic drive. Industrial processes demand a lot from the technology of hydraulic installations. Because Hydroton has been supplying products to the concrete industry, shipbuilding and heavy industry for decades, we are very aware of the requirements these installations must meet. Thanks to our partnerships, we can design and build you any desired hydraulic power unit. Replacing, overhauling or re-fitting a dated hydraulic unit is no problem for our specialists either.
Would you like to request a custom HPU? Please compile your own application here, or call or email us.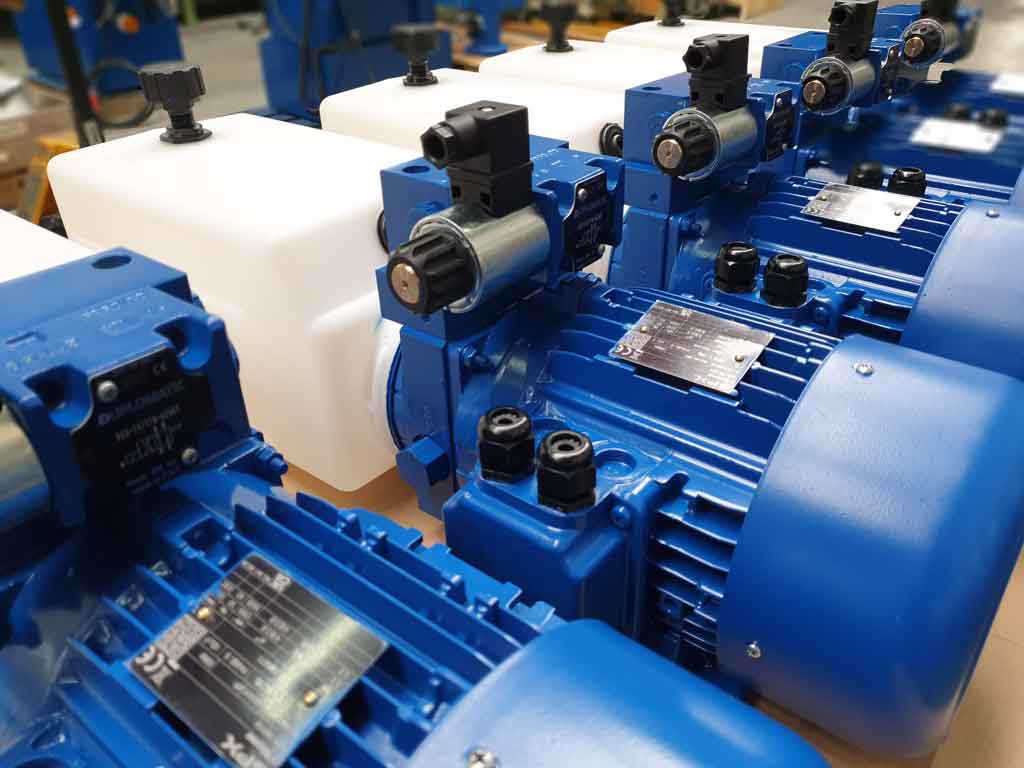 Compact hydraulic power packs
As a distributor for the SPXFLOW group in the Netherlands, Hydroton supplies custom compact units from Stone (formerly Fenner). This modular compact unit is known for its quality, robustness and energy efficiency. The compact unit is available as a direct current or alternating current unit, with a wide variety of reservoirs and attachments. Over the past twenty years, we have supplied approximately 40,000 units of this type worldwide. We build both single pieces and series up to 200 pieces per batch in-house. We have new units and spare parts from this American top brand in stock. Click here to view SPXFLOW's impressive product range.
Would you like to request a compact power pack? Please compile your own application here, or call or email us.
Mobile hydraulic power packs
Hydroton's mobile drive systems and power packs are known for reliability and quality. Tailor-made, detailed and neatly finished. Usually executed in a rigid construction, intended to withstand the harshest conditions on construction sites or at sea. The thermal, airflow and power calculations are based on your requirements. The interface of the electronic control is designed specifically for each customer. From experience we can also advise you on diesel engines with the latest emission standards.
Would you like to request a mobile power pack? Please compile your own application here, or call or email us.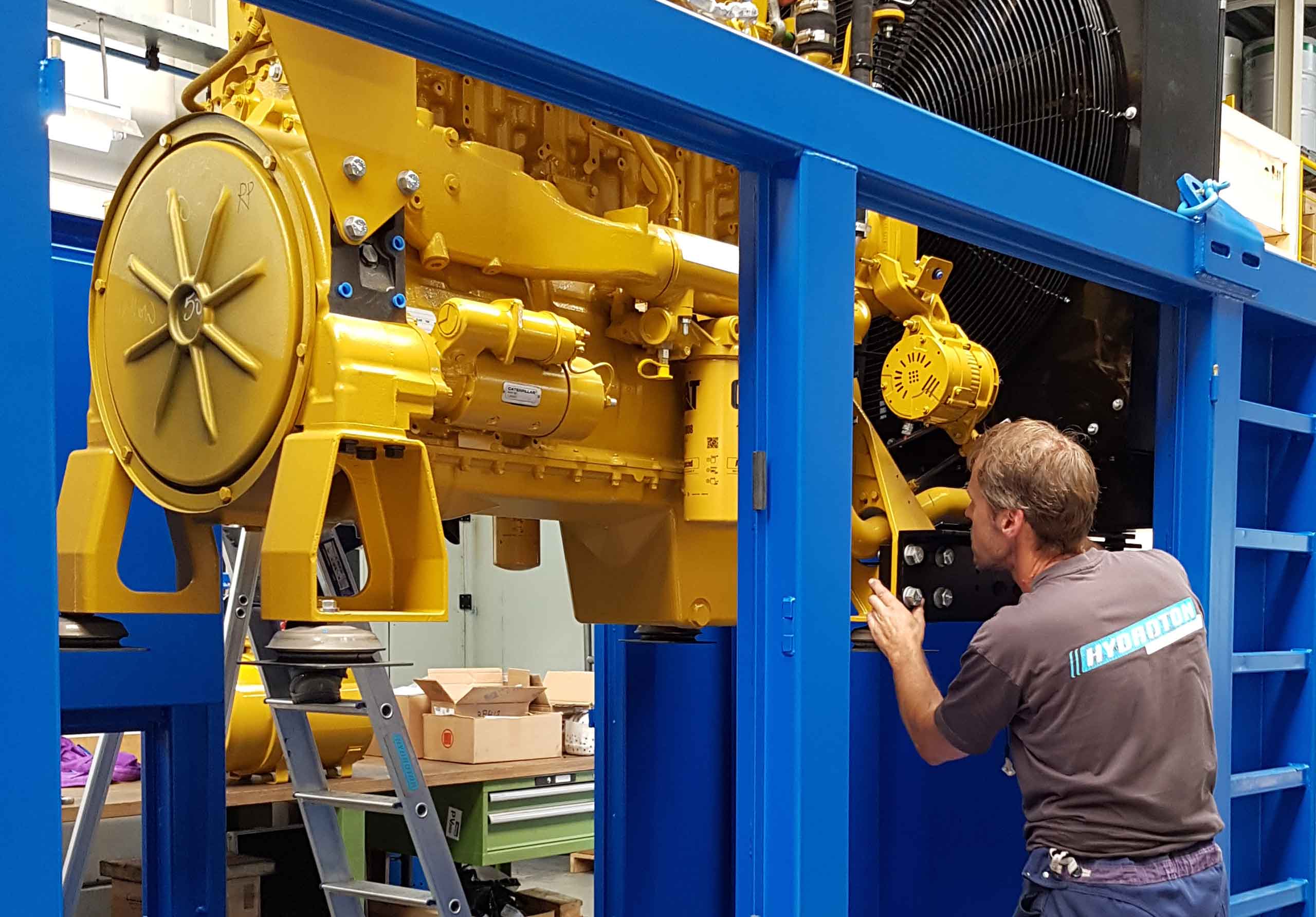 Hydraulic jacks
Hydraulic jacks are high pressure cylinders. These are available as single-acting and double-acting actuators. With standard working pressures of up to 700 bar, the hydraulic jacks provide an enormous lifting capacity. These powerhouses are tailor-made for your specific application. In addition, we have developed a standard range over the years, which has allowed us to reduce delivery times. On our documentation page you will find our full range of standardised jacks.
Would you like to learn more about our turn-key solutions for jacking technology? Please call us! If you'd like to request a hydraulic jack, please compile your own application here, or call or email us.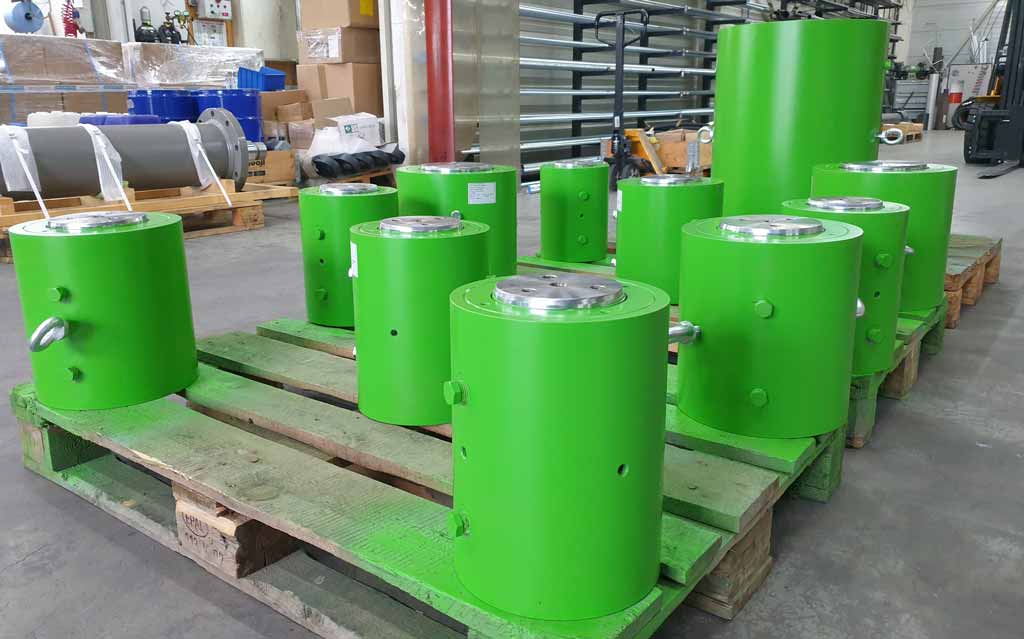 Hydraulic dampers and shock absorbers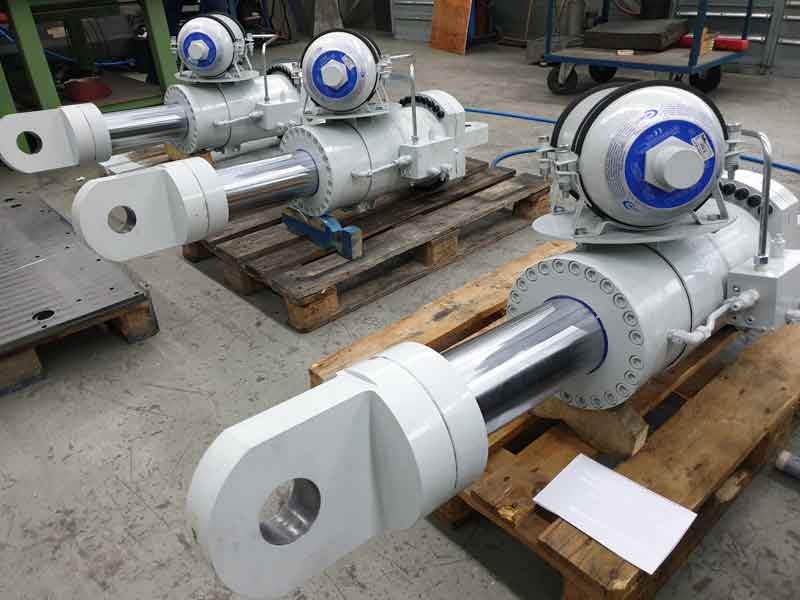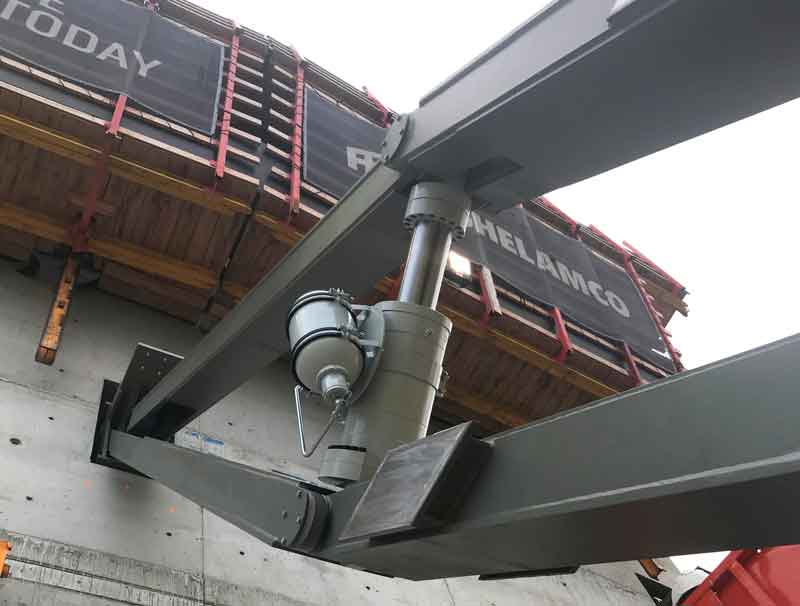 Hydraulic Dampers
Over the years, Hydroton has developed various hydraulic dampers and shock absorbers for different applications and conditions. A hydraulic damper consists of a movable cylinder and an accumulator which is pre-filled with nitrogen. It is possible to switch electrically or by means of adjustable throttle valves. The dampers are custom made in any desired material and can be equipped with measurement systems and condition monitoring for optimal reliability.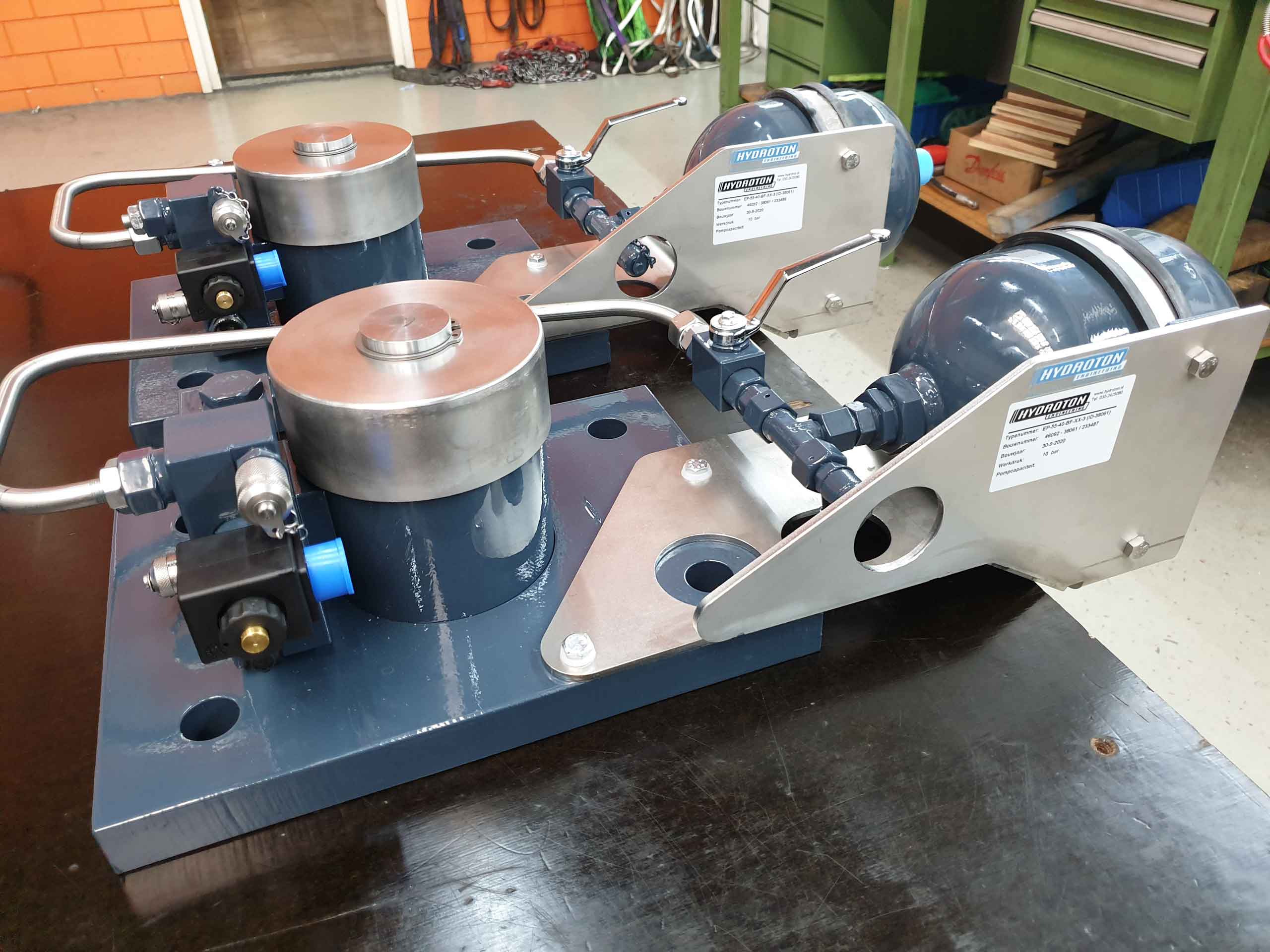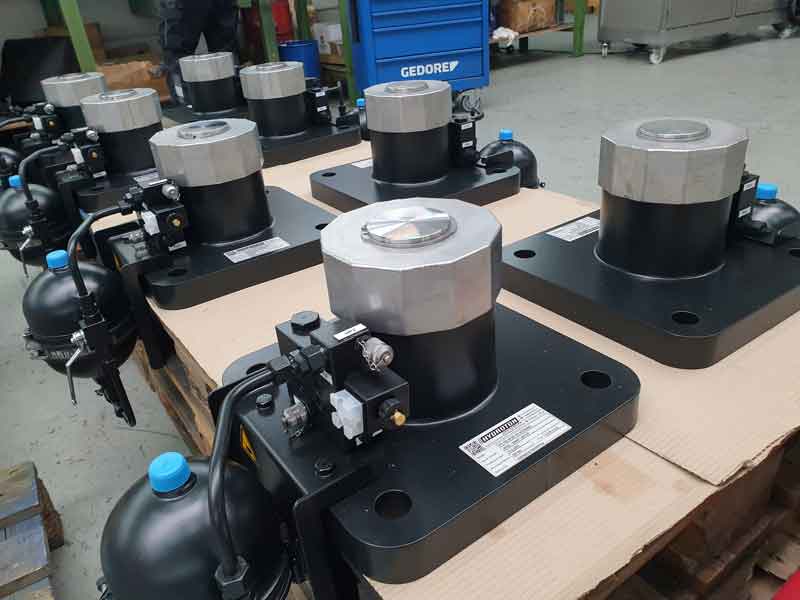 Hydraulic supports
Various movable bridges are equipped with hydraulic supports from Hydroton. The damping ratio can be adjusted to the weight of the bridge deck and the traffic load. The hydraulic damper prevents 'rattling' on the bridge support due to passing (freight) traffic, because the cylinder always exerts a pre-tension on the bridge deck. In addition, the damper absorbs deformation of the bridge deck. When the bridge is opened and closed again, the damper itself corrects its position to the desired height. The damper can also be set to absorb the bridge during the closing process, so that the bridge deck is laid down in a controlled manner.
Because these hydraulic dampers, shock absorbers and hydraulic supports are developed entirely according to customer specifications, no standard documentation is available. Are you looking for a way to lower or position a load in a cushioned manner? Call or email us and let us design the best solution for your problem.
Positioning cylinders and devices
Linear transducers
In recent years, the market has increasingly demanded measuring systems in hydraulics. Hydroton integrates linear length measurement systems (transducers) from renowned brands such as Balluff, Temposonics and Posital Fraba. These transducers are fitted in the hydraulic cylinder, so that very accurate measurement values can be obtained. In combination with a hydraulic powerpack and our unique software and hardware, a synchronization system can be designed that can move and position loads with high speed and high accuracy.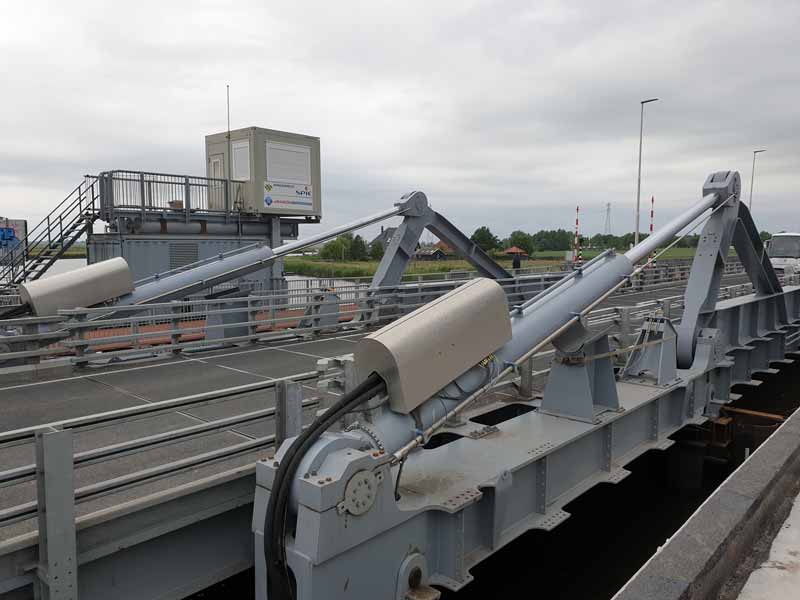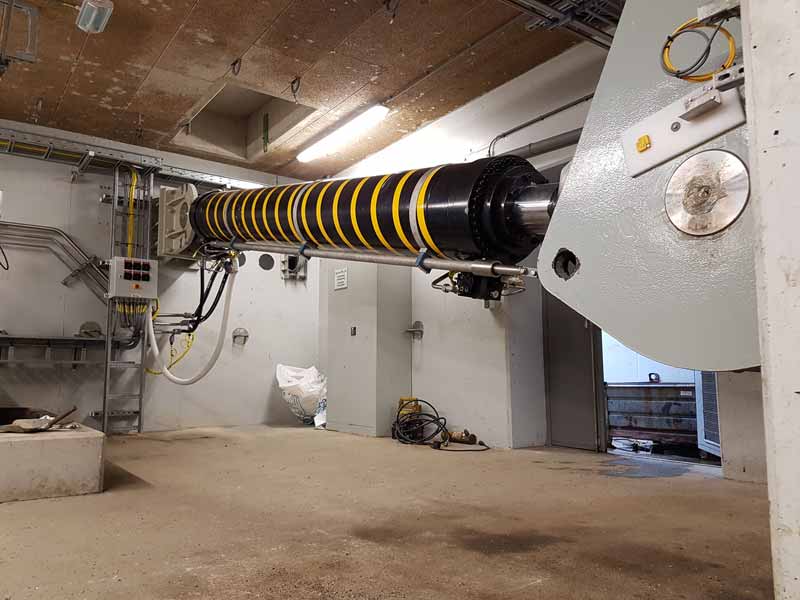 Positioning cylinders and devices
In addition to internal length measurement systems, Hydroton also designs and supplies external length measurement systems such as positioning cylinders. These custom-made products are maintenance-free and are specifically designed and produced for your application. The positioning cylinder is often used next to the hydraulic cylinder, but can also be mounted on the frame between two moving parts. The positioning cylinder can be equipped with inductive or limit-switches to signal, for example, 'flush positions' of water-lock gates or 'deceleration positions' of doors in water-locks. They are also very suitable for reliably signalling the positions of a movable bridge. When using the correct electrical switch (possibly in combination with a linear length measuring system), it is possible to achieve safety class SIL 2 and even SIL 3 in the safety-chain. Are you curious about our solutions? Call or email us and let us design the best solution for your challenge.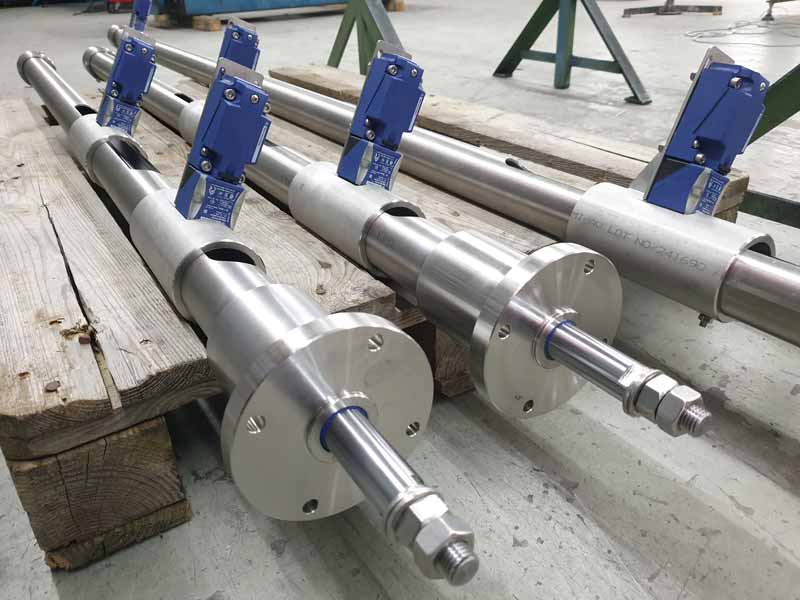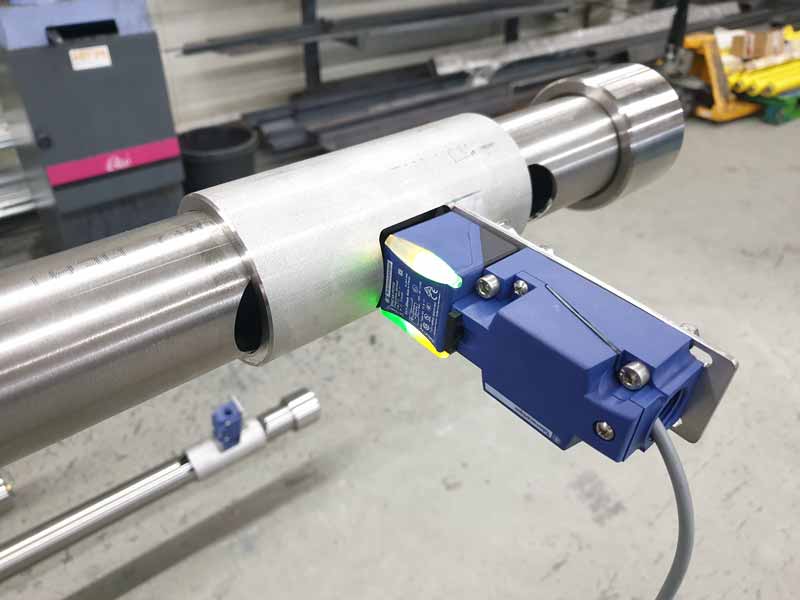 Hydraulic components for working pressure up to 700 bar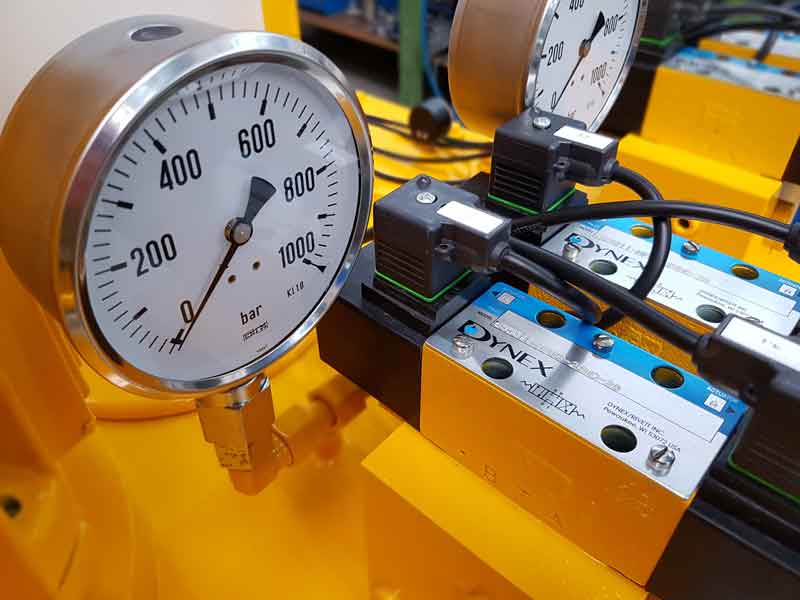 Dynex High Pressure Hydraulics
In addition to conventional hydraulics – which often have a working pressure of up to 350 bar – Hydroton has been importing and distributing Dynex High Pressure Hydraulics since 1992. Dynex is an American company with an impressive history. The company was founded in 1884, and started out as toolmaker. In the 1940s they started manufacturing hydraulic components. Thanks to all these years of development, Dynex offers a complete product range. This includes split-flow pumps, control valves and pressure limits with a standard operating pressure ranging from 700 bar to 1380 bar. Hydroton is proud to be a distributor for this American quality brand. We often use their components ourselves. Visit this page to view the Dynex product range.
Would you like to receive a quotation for Dynex components? Please call or email us with your request.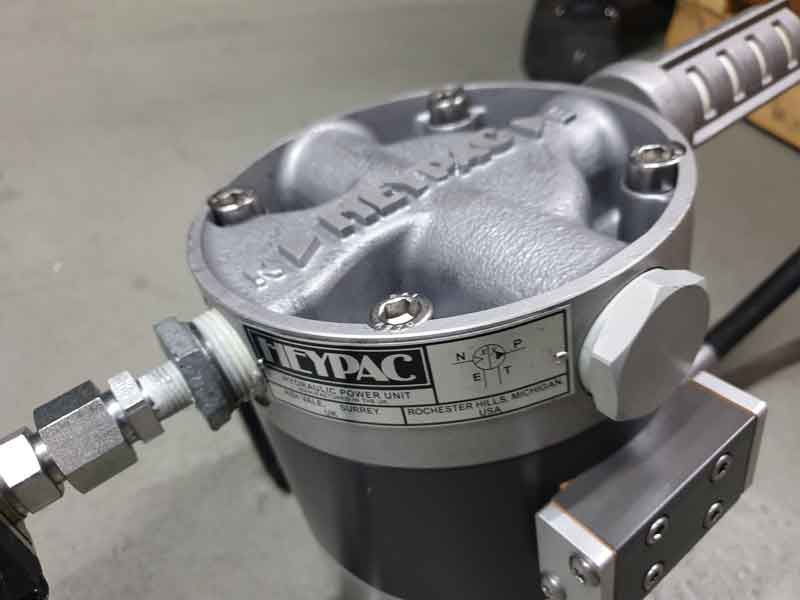 Heypac Airdriven Pumps and Powerpacks
Heypac's pneumatic high-pressure pumps are second to none. Hydroton is importer of this high-quality British product for the Dutch market. To complete the product range, in addition to air-driven hydraulic pumps and aggregates, Heypac has developed pressure boosters, electric valves, hand pumps and other accessories. With a maximum working pressure of 840 bar, this product line is a great addition to the Hydroton range.
Visit this page to view the Heypac product range. Would you like to receive a quotation for Heypac components? Please call or email us with your request.
Manifolds and control valve assemblies
Combining years of experience with the use of the latest software gives us the opportunity to design and produce custom manifolds. This construction method saves a lot of space, which is a major advantage compared to pipe construction systems. Apart from that, the heat development and the number of possible leak points are reduced. A material certificate can be provided with the control valves and a corrosion-resistant (thermal) coating can be used. In addition to custom control valves, Hydroton supplies complete electrical, hydraulic, servo and/or hand lever actuated control valves from Duplomatic (type BLS), Danfoss (type PVG) and Walvoil (type Monoblock).
Would you like to receive a quote for a manifold or control valve? Please call or email us with your request.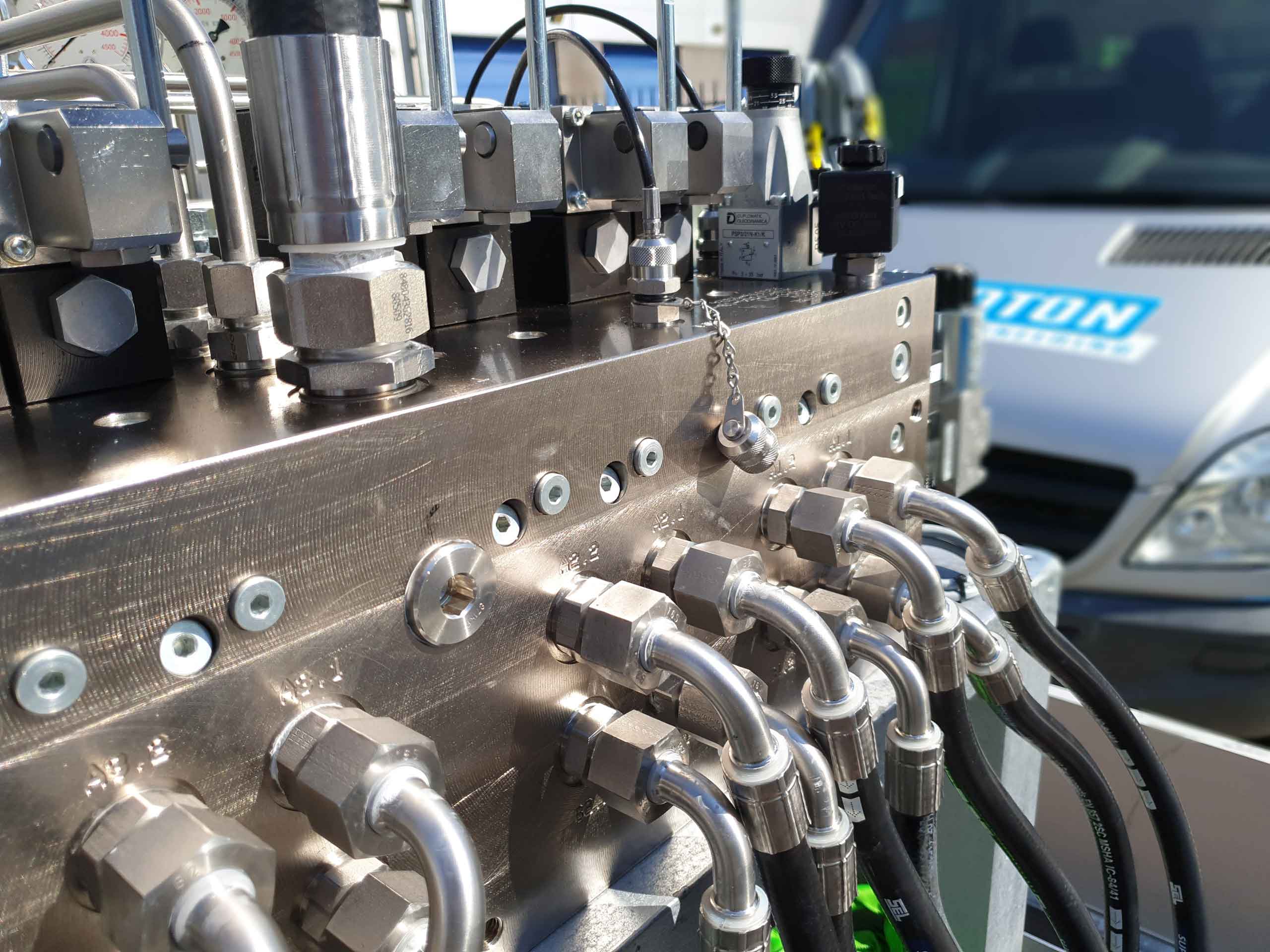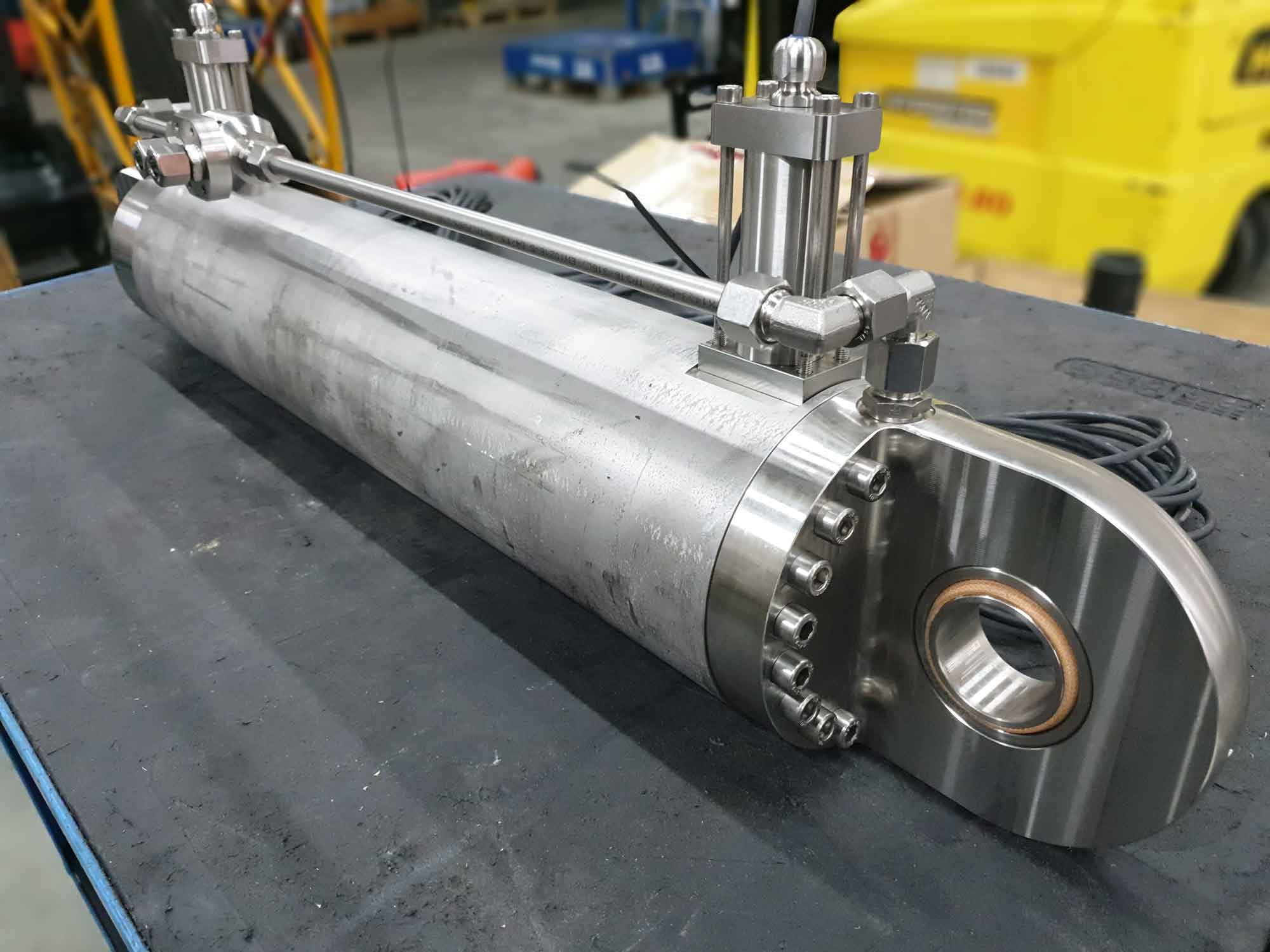 Water hydraulics
As a Dutch distributor and importer for The Water Hydraulics Company from Great Britain, Hydroton can provide you with complete water hydraulic systems. Thanks to many years of partnership with TWHC and accumulated experience with the components and systems, Hydroton can advise you on the most environmentally friendly alternative to conventional hydraulics. Visit this page to view TWHC's product range.
Would you like to receive a quotation for components from TWHC or would you like to have a custom hydraulic system designed? Please call or email us with your request.
Mechatronics and motion control
Motion control
By supplying all electrical cabinets, valve-amplifiers and controls when delivering hydraulic drive systems, we can offer 'turn-key' solutions. The drive can be operated by using a wireless transmitter, a remote control with cable, or by using the buttons on the control box. The control cabinets are designed in EPLAN and are made of plastic, steel or stainless steel. They are built with high quality components from quality brands. These quality components and the carefully considered design ensure a high-quality electronic control, a high safety class, and therefore a reliable machine. The possibilities of electrical control are endless, and our specialists are happy to tailor this to your needs.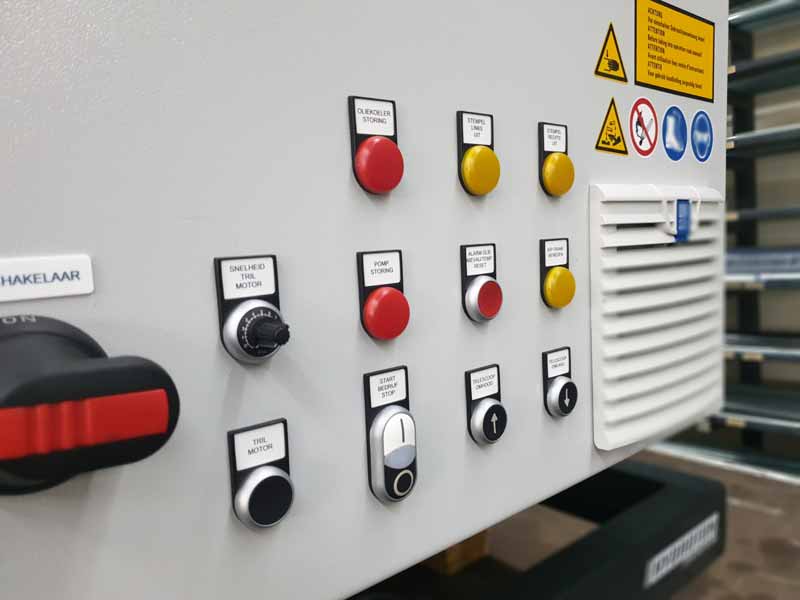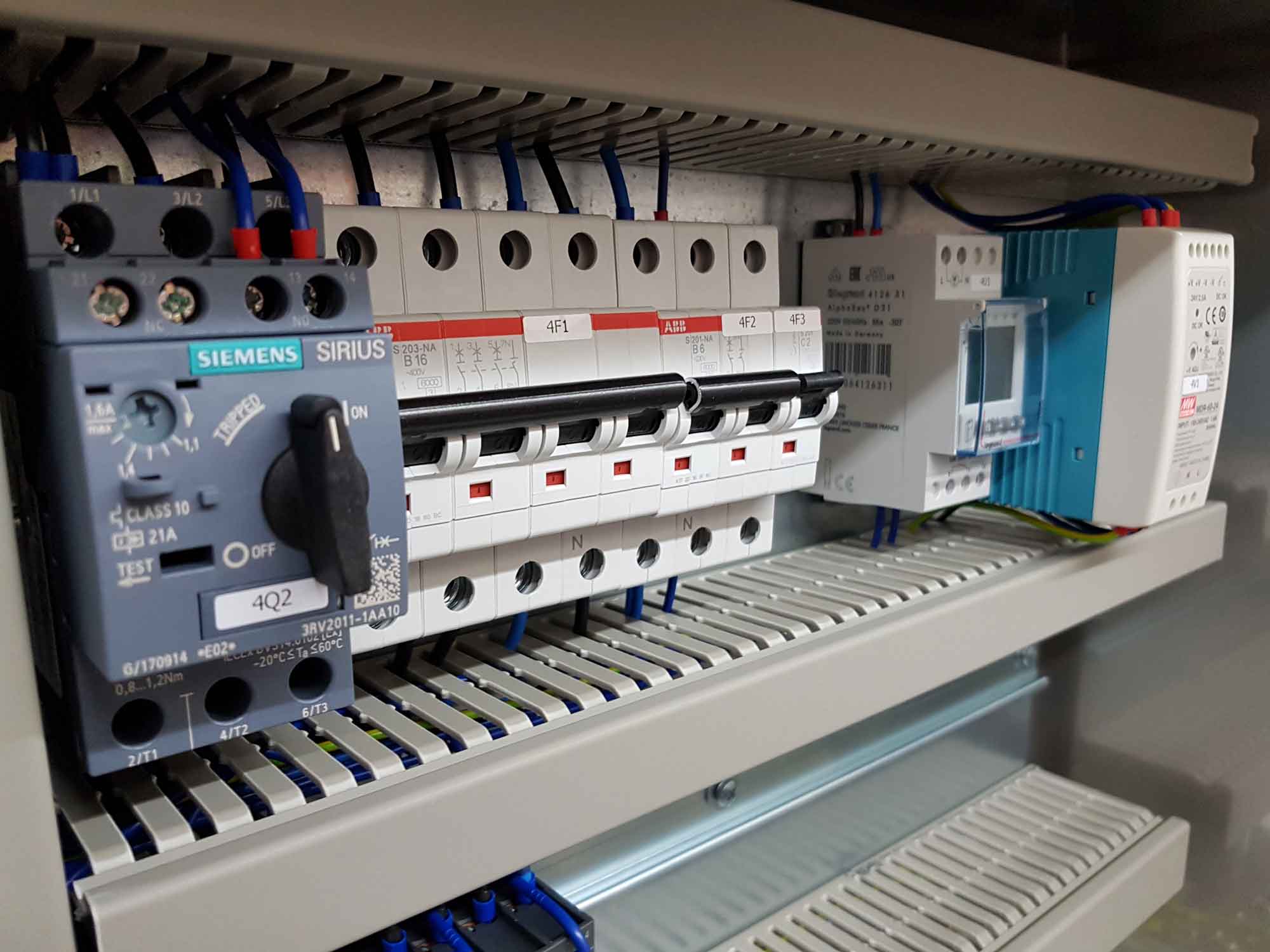 Mechatronics
In addition to standard switch boxes, Hydroton supplies custom controls, controllers, control panels, button boxes and radio transmitters. Hydroton is proud to be the importer and distributor for Almec Mechatronics in the BeNeLux. This Italian company has been designing custom controls for use in many technical industries since 2001. Together with Almec Mechatronics, we develop tailor-made electronic solutions for hydraulics. The control and operation are designed and built according to customer requirements. This allows for customisation such as adding your company logo and operating instructions.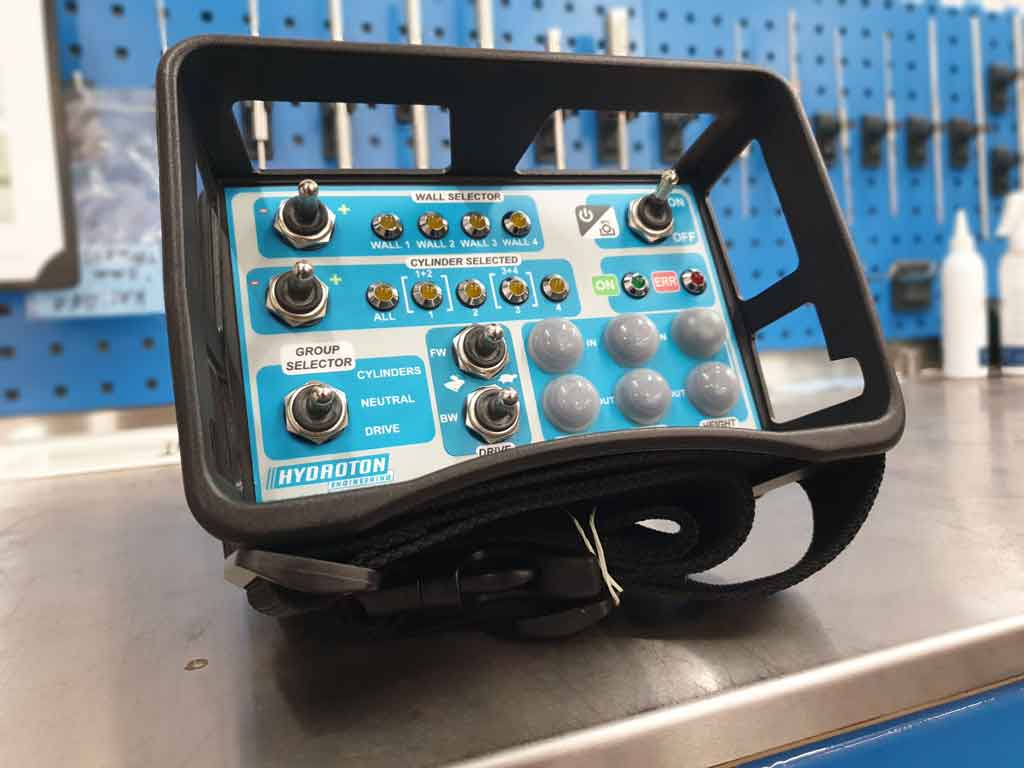 PLC programming
In an industrial environment, it may be desirable to log performances. A test bench can then be used to record the forces the test object has been subjected to. Hydroton can supply a suitable PLC control system that fully meets the requirements. We can also do that when a specific industrial computer is prescribed by the customer because of previous good experiences, or because their service engineers have specific knowledge of a certain product. We have a wealth of experience in working with PLCs from Siemens, IFM and B&R, among others. In addition to our own engineers, our reliable partners are at hand to write the software if needed, and to provide service during commissioning or during maintenance.
Whether it's the synchronisation of dozens of cylinders or the control of components by means of IO-link, CANBUS or a protocol of your choice: Hydroton seamlessly integrates the electrical control into any hydraulic drive and vice versa. All you need to do is press the buttons.
Would you like to learn more about our 'turn-key' solutions? Please call or email us with your request.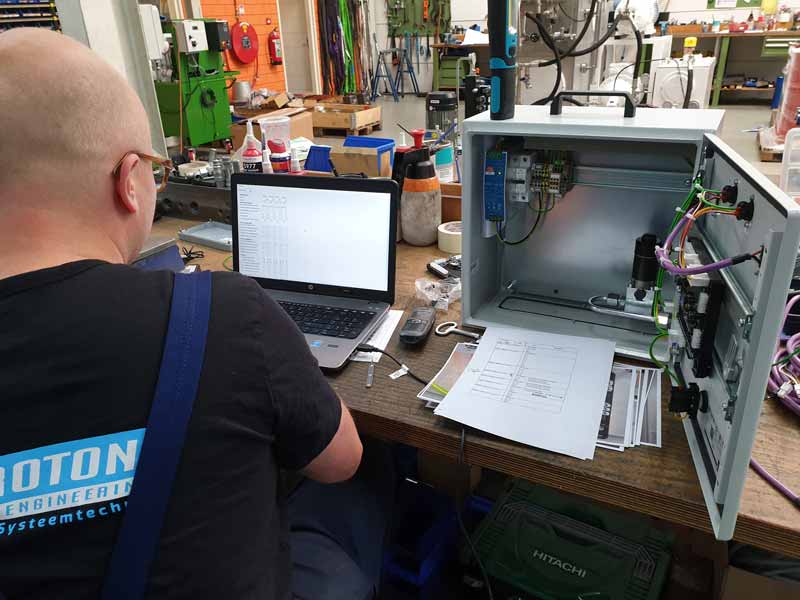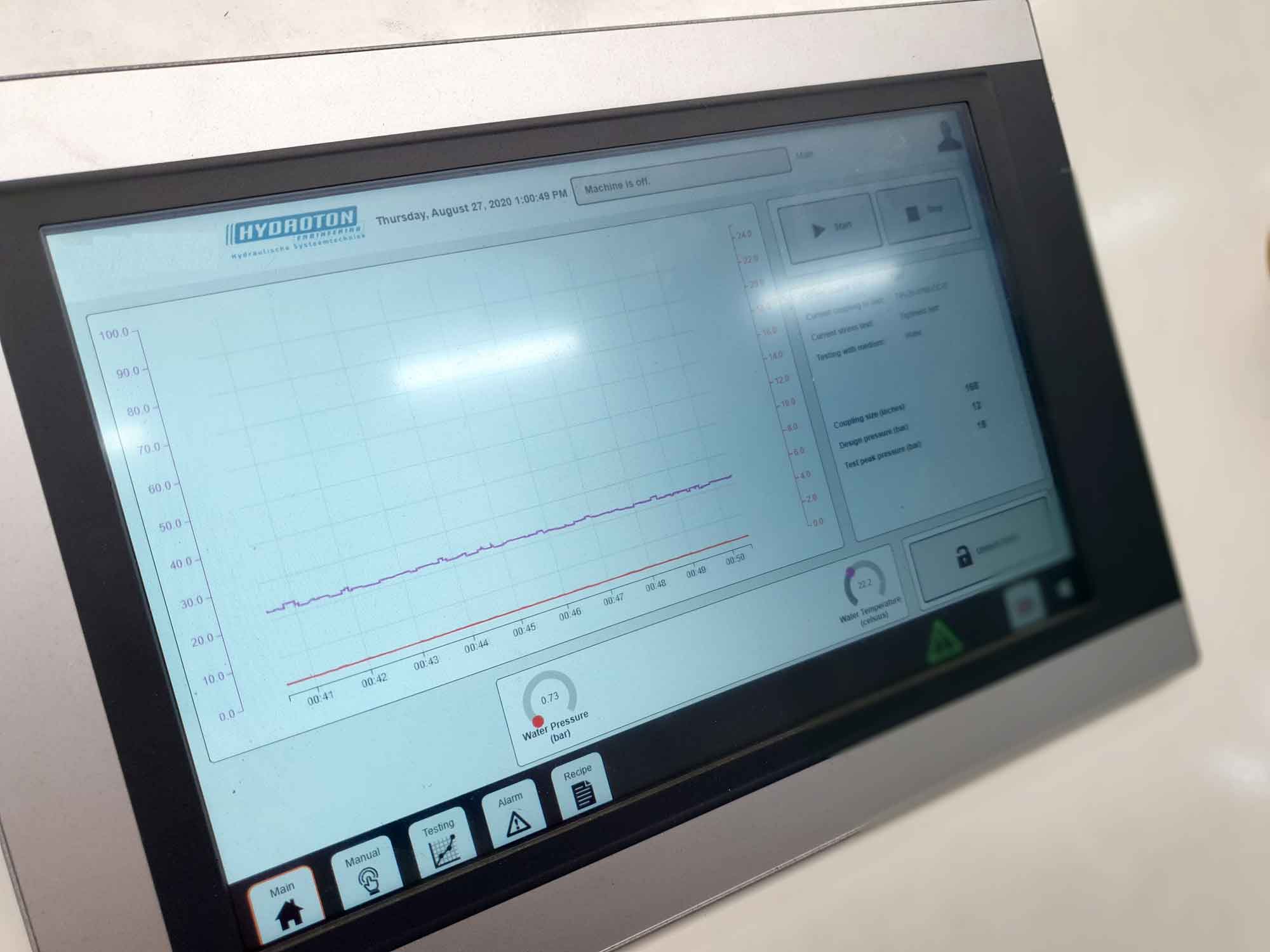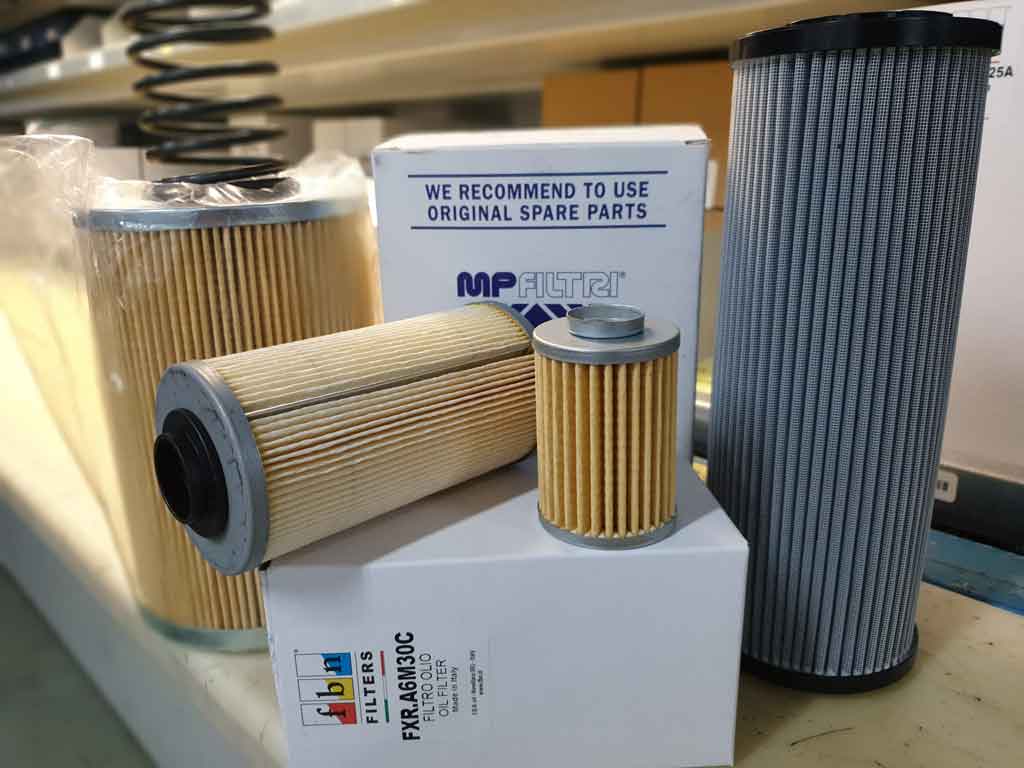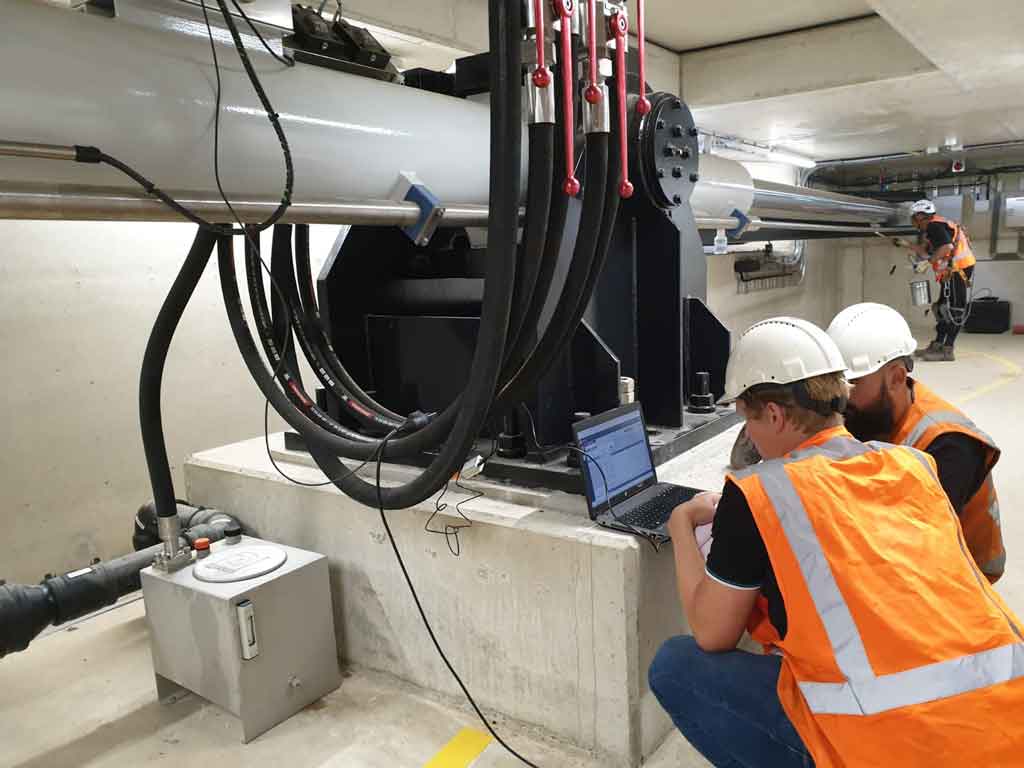 Oil and Filtration
Hydraulic oil and filtration
Filtration of the oil is crucial for the longevity of hydraulic drives. Oil filtration prevents contamination in your drive. In addition to filtration, it's important to use the correct hydraulic fluid. We supply our own brand competitively priced hydraulic fluids. We will also supply any desired or prescribed type of fluid that is available on the market.
To be able to advise you the best way possible, our engineers will ask you questions such as "Is your installation in a food-safe environment?" and "What ambient temperature is the hydraulic installation exposed to?" They will then advise you on the most suitable fluid and filtration for your machine.
Regular maintenance
After your hydraulic drive has been commissioned, we recommend carrying out regular maintenance. Our specialists inspect your hydraulic system, check the cleanliness of the oil and replace the filters. If the oil turns out to be contaminated, it is filtered and the inside of the reservoir is cleaned. The cleanliness class is then determined again. In addition to this maintenance service, we can supply you with hydraulic oil in barrel or bulk, separate filter housings, filter elements, aerators and depth filtration systems. We also rent out flushing units and filter systems, which you can use to improve the oil quality in-house.
Troubleshooting hydraulic systems
When a pump or hydraulic motor has broken down, replacing the part of course is of priority. That way, production can be resumed as soon as possible. Often however, the invisible damage that can occur in these kinds of situations is not taken into account. When the pump breaks down, iron filings and steel splinters are circulated through the system under high pressure. In addition to excessive wear, this can cause malfunctions and unsafe situations at a later stage. These can occur, for example, when load control valves and pressure relief valves no longer work properly.
We therefore recommend pumping the oil from the reservoir, cleaning the reservoir and flushing the system. The filter elements must then be replaced and the (cleaned) oil pumped back. Our competent and experienced team will help you get your machine back into operation, responsibly and safely.
Interested in our services? Please visit our services page. Would you like to request a replacement filter for your hydraulic unit or would you like to improve the existing filtration system? Please call or email us with your request.
Hoses and fittings
Piping, hoses and fittings
At Hydroton, we commission hydraulic installations on a daily basis. Installing fixed piping and flexible hoses is second nature to us. Measuring and bending, as well as pre-assembling the cutting ring or walform connection to fixed piping, will be done on-site. Assembled hoses are made by our technicians on-site or ordered for next day delivery. As a customer you will benefit from this efficient process and fast turnaround time.
Batch numbers and certificates
We only use top quality material. All piping used is traceable via batch numbers and associated material certificates. Hoses are manufactured using high-quality pressing machines, and each pressing is checked with a calibrated gauge. Hoses can be provided with (your) unique traceable type numbers upon request, to allow for easy replacement in the future.
Large stock, spare parts and replacements
Thanks to a large stock of hydraulic hoses, pipes, connectors in steel or stainless steel, and more, you can also contact us if, for example, a hose is leaking. With most spare parts and replacements in stock we can quickly assist you.
Can we assist you with our services? Please visit our services page. Would you like to request a replacement part for your hydraulic installation? Please call or email us with your request.