 Services
Hydroton is specialised in hydraulics. Our team of specialists is dedicated to the sales, engineering, production and commissioning of hydraulic systems, installations and components. In addition, we carry out scheduled service and overhauls, and repair malfunctioning industrial hydraulic installations. Thanks to our large network, we can help you with your projects worldwide.
How can we help you?
Design and support
You can rely on us for customised hydraulic solutions for applications in all industries. We can advise you about new installations and about the overhaul, maintenance or modification of your current system.
A solution that suits your needs
Our focus is on your technical challenge. Together with you, we will find a solution that suits your specific needs. Our team can advise you on the best hydraulic system for your application. We'll create a custom design and develop a high quality product. This could mean developing a new system, or modifying an existing system with applications created by our expert engineers.
Commissioning, maintenance and service
Is it only the application you need, or would you like us to install it for you on-site? The choice is yours. Apart from that, we offer advice and assistance with commissioning, periodic maintenance and service.
Please contact our sales department to hear more about our services or to make an appointment. We look forward to meeting you!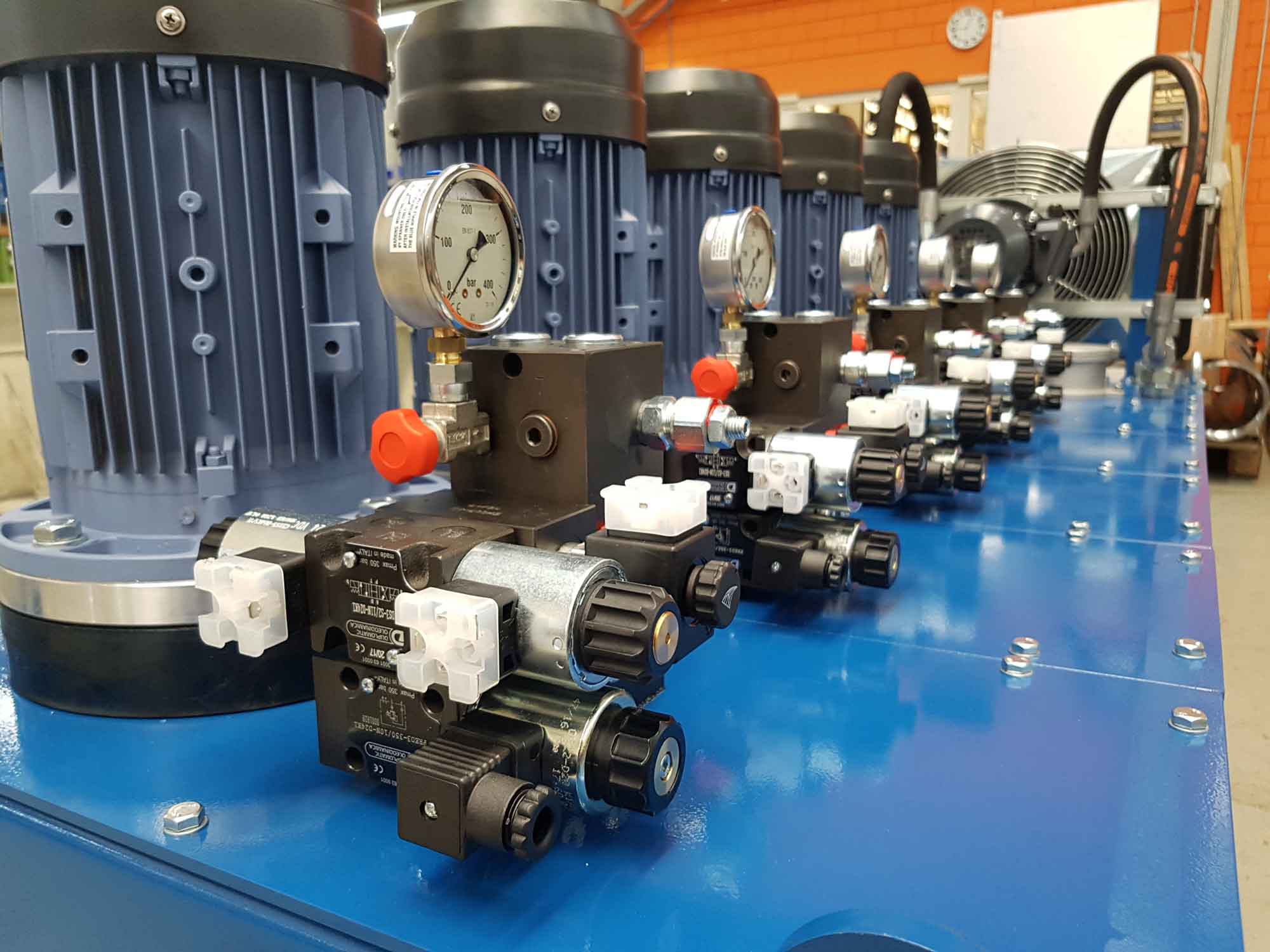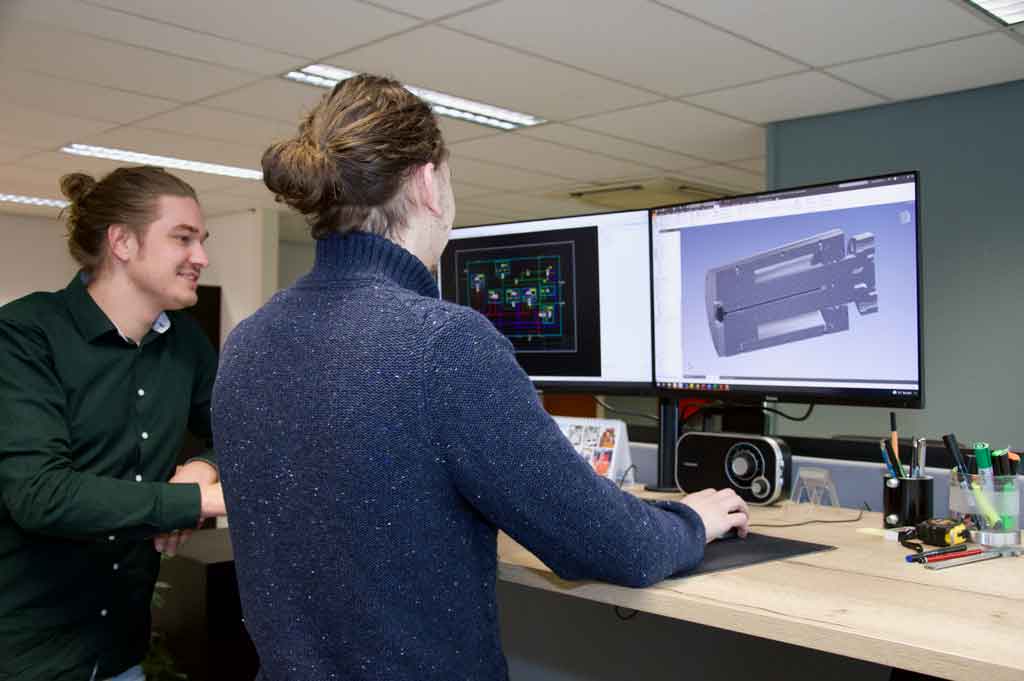 Engineering
When founder Ton Hogervorst started Hydroton in the 1960s, he was determined to make a difference by applying design and development, or, in other words, engineering. To this day, this is what sets us apart. Engineering is reflected in everything we do. We start the engineering process by clarifying your wishes and collecting specifications. We then design a hydraulic scheme, which will serve as a guideline for the project. Using advanced software, the hydraulic system is designed and further developed. The project manager is your point of contact during the entire process, supervising your project from engineering to delivery.
Custom-built hydraulic products
Our production facility is equipped for the assembly of custom-built large industrial and mobile hydraulic power packs and cylinders. A large capacity overhead crane and modern machinery is used to build your customised installation.
Quality management
Our calibrated measuring equipment ensures all specified specifications are achieved. Both the assembly and testing process are recorded in our quality management system. In order to achieve the high quality standard that you have come to expect from us, all products are tested before they are delivered.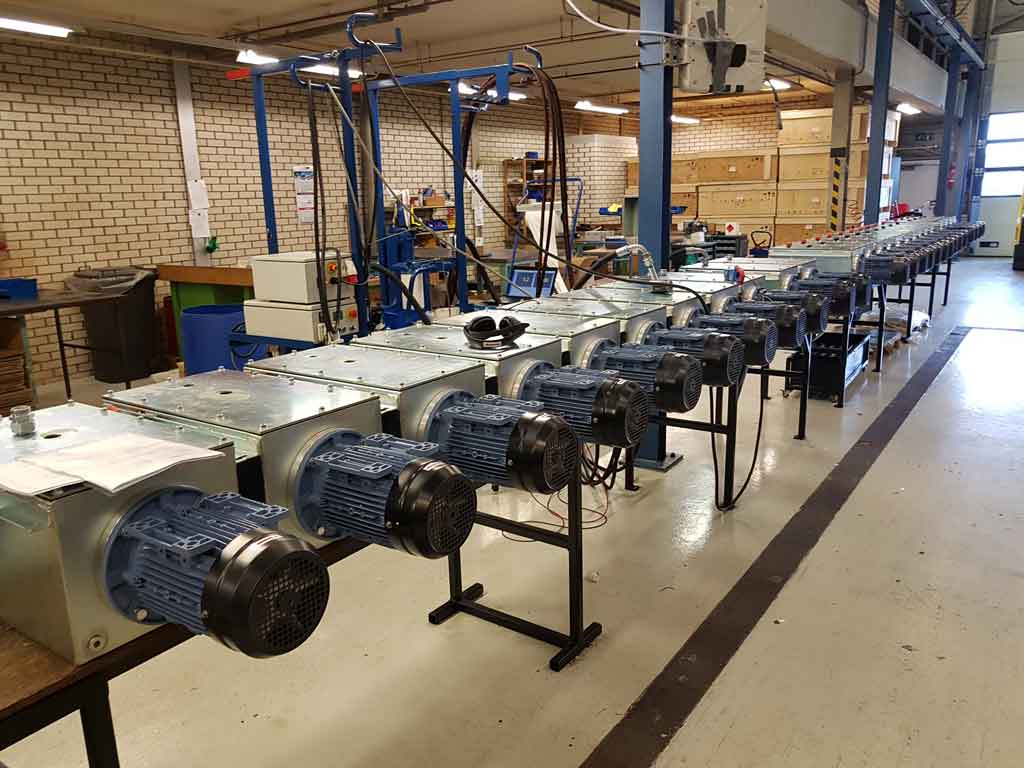 Serial production
Our serial production facility is equipped to accommodate the serial production of smaller hydraulic power packs and control units. The quality of the products is guaranteed thanks to our standard assembly protocols, in which every detail is recorded (such as tightening torques, assembly sequence and the application of stickers).
Test report
Each unique product is thoroughly tested and provided with a test report. Whether we produce 5 or 500 units, you can expect a consistent quality. With the use of calibrated test and measurement equipment, all mandatory specifications are achieved. The assembly and testing processes are recorded in our quality management system.
Please let us know if you would like to visit our production facilities in De Meern, we'd love to welcome you!
On-site installation
When you've decided on a hydraulic system from Hydroton, our specialists can take care of the installation and commissioning on-site. Our service team is well trained, driven and highly capable. Both fixed piping and flexible piping are made to measure, and installed, by them. After assembly, the piping will be bled and pressure tested before the machine is put into operation. This procedure contributes to the safety on-site and the quality of the product.
No challenge too difficult
Our modern fleet, specialist tools and personal protective equipment meet the latest environmental and safety requirements. With our fully equipped service vehicles, trailers and mobile workshop, our service team can carry out all work on-site. Whether it's the commissioning of a hatch in an industrial deep-fat fryer, or the connection and commissioning of the hydraulic installation of a movable bridge: no challenge is too difficult. That's why our slogan is 'Unlimited movement!'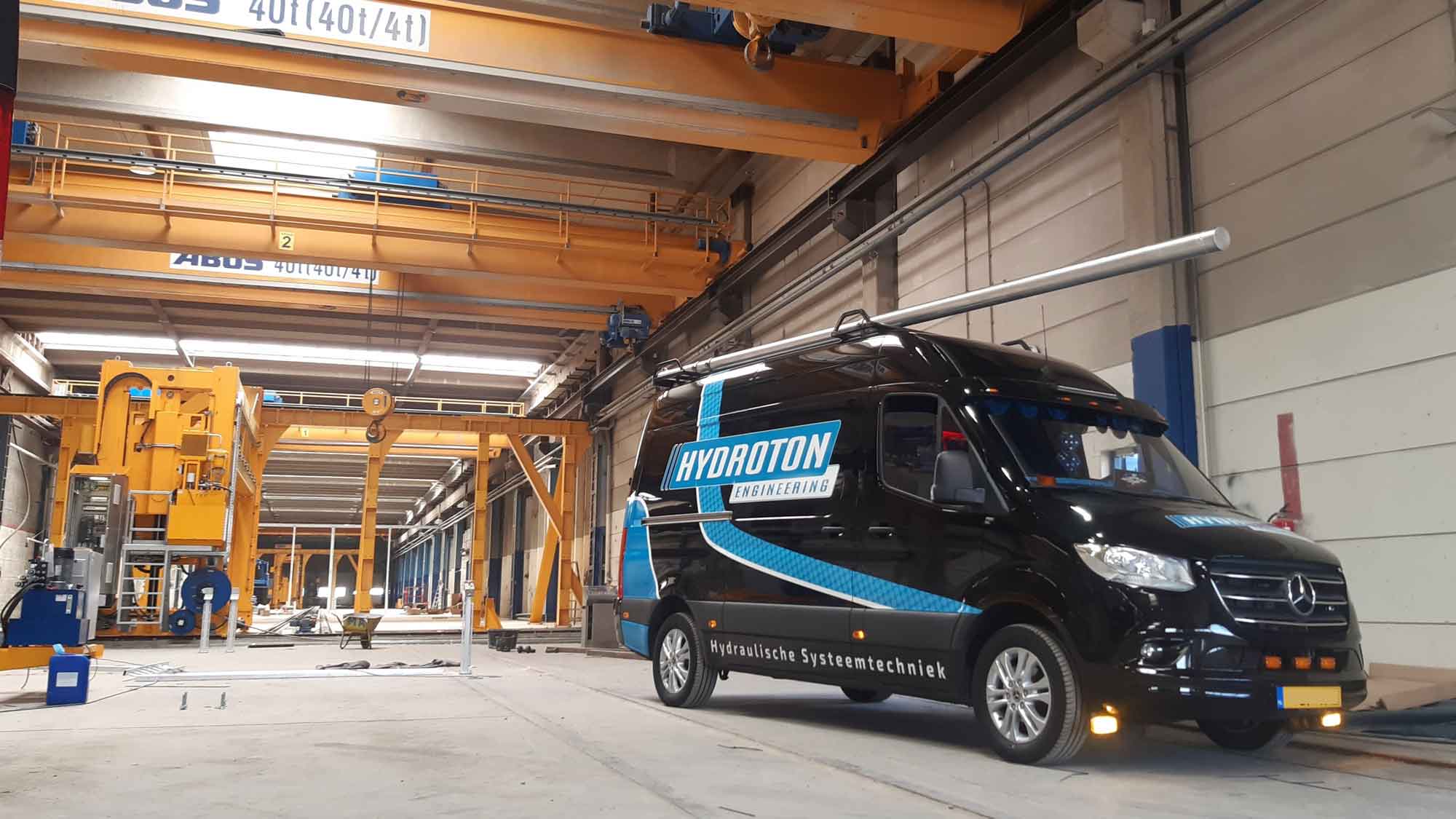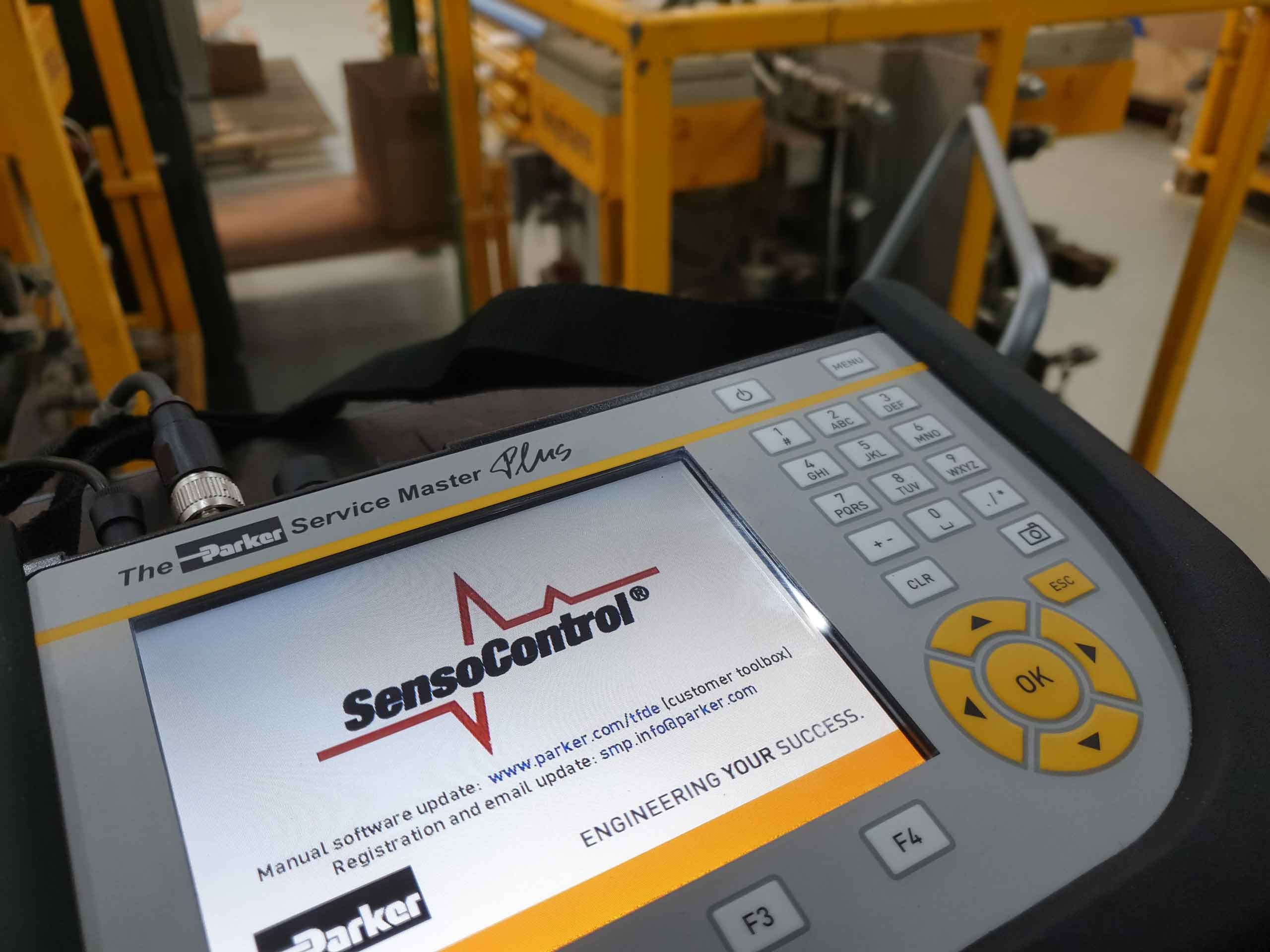 Maintenance and 24/7 service
In addition to installing and commissioning new hydraulic systems, our service team provides service and maintenance. Our service technicians are passionate and well trained in localising and resolving malfunctions. Providing service is second nature to these specialists. They can help you in case of malfunctions or with scheduled maintenance. Their modern fleet, specialist tools and personal protective equipment meet the latest environmental and safety requirements. When you choose to work with Hydroton, you can count on our professional team to be at your service.
Service contracts
In addition to scheduled maintenance, you can contact Hydroton 24 hours a day, 7 days a week to report the malfunctioning of hydraulic installations. We work with service contracts, which means arrangements with you are made in advance. Would you like to know more about this exclusive service? Please contact us for more information.
Service counter and warehouse
Our service counter and central warehouse are located at our main office at Damzigt 23 in De Meern. During office hours you can visit the service counter to pick up components or to have high-pressure hoses manufactured or duplicated. If this involves a short wait, please enjoy a nice cup of coffee. The warehouse is where, after a quality check, our products are packed and shipped with care by our warehouse employees.
Would you like to discuss a project or bring in parts for overhauling? Please let our sales department know in advance, so we can ensure a quick and efficient service.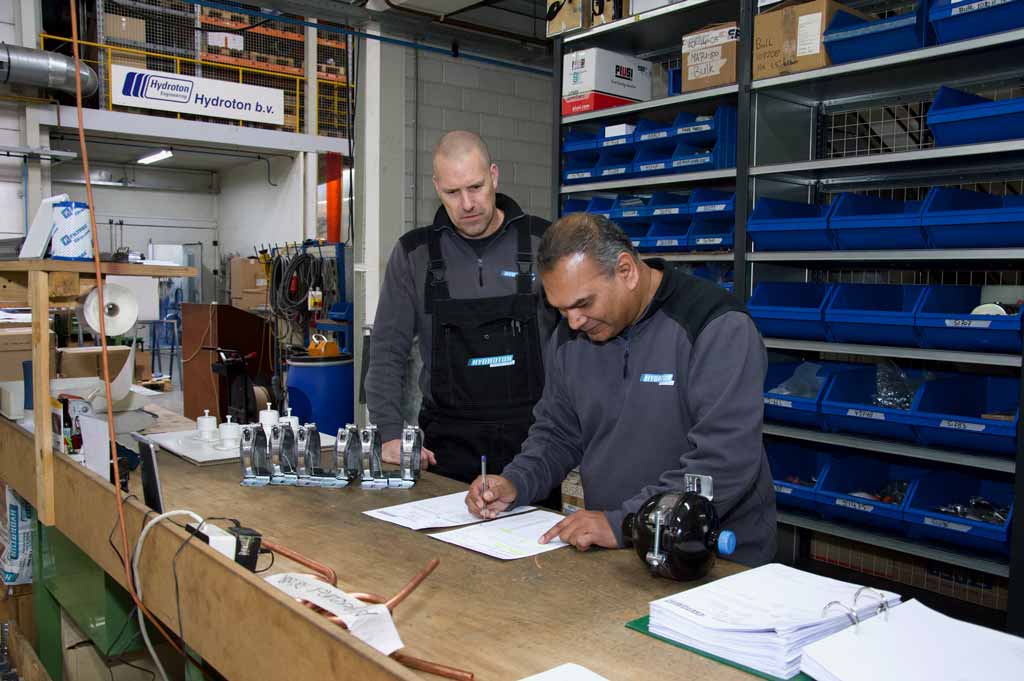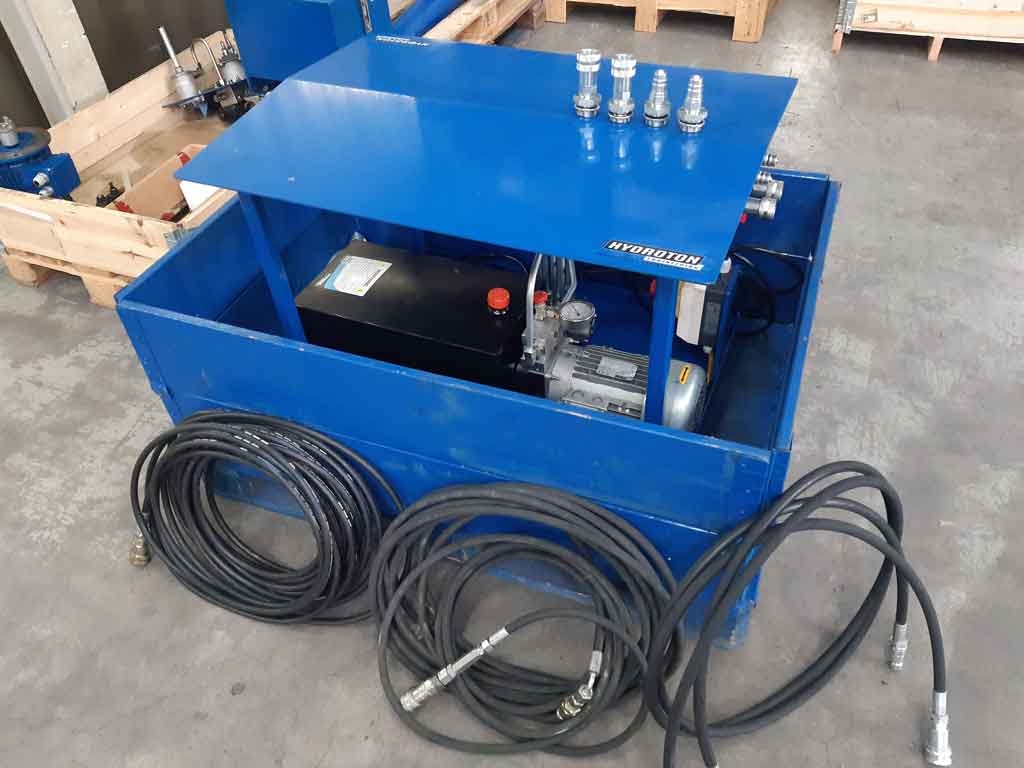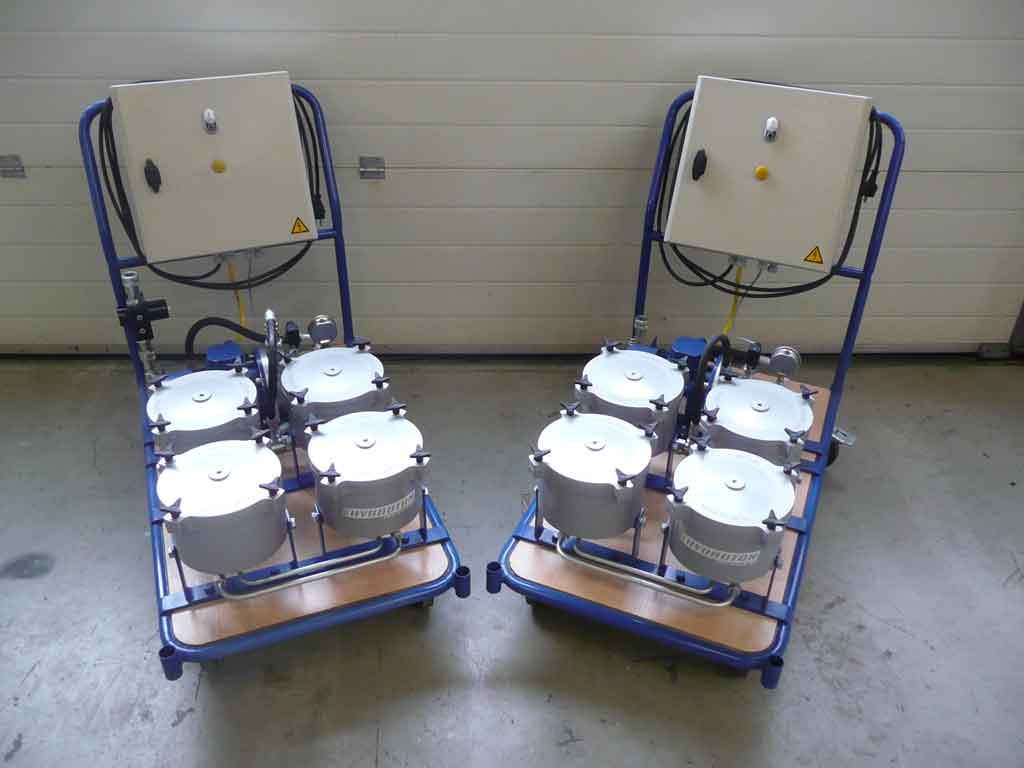 Rental services
Are you looking for a temporary solution? Our rental services include various hydraulic units, filtration systems, flushing systems and special tools, which are available instantly. We also build custom solutions that can be rented temporarily. Apart from that it's possible to hire a service technician to assist with the installation and operation on-site. You will find some of our rental products below.
Interested in our rental services? Please contact us.