 History
Hydroton was founded in 1965 by Ton Hogervorst. The company owes the second part of its name to the founder's first name. Originally, Hydroton was located in Wassenaar. It later moved to Rijnsburg and then to Vleuten, to eventually settle down in business park 'Oudenrijn' in De Meern. Over the years, Hydroton has grown from a sole proprietorship to a mature and independent company that is active on national and international level.
Hydroton Hydraulics – 1965
Engineer Ton Hogervorst was a smart man, and way ahead of his time. He designed in-house components for major players in the hydraulic world. He, for example, developed plunger pumps and valves for working pressures of 700 bar, which were not available on the market yet at that time. All designs were created manually on his drawing board and had a unique 'Hydroton Hydraulics' look. Thanks to the founder's creative and smart solutions and his opportunism, the company's turnover grew quickly. Within a few years, several people were employed. The company acquired exclusive dealerships for renowned manufacturers and regularly participated in (international) trade fairs.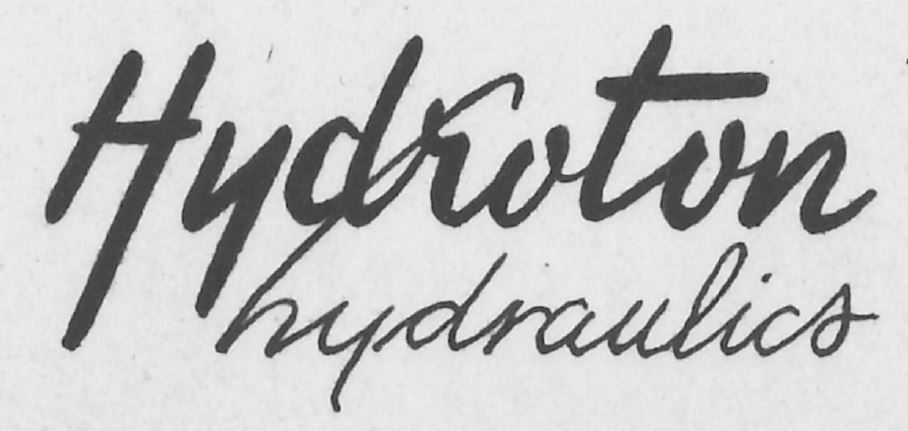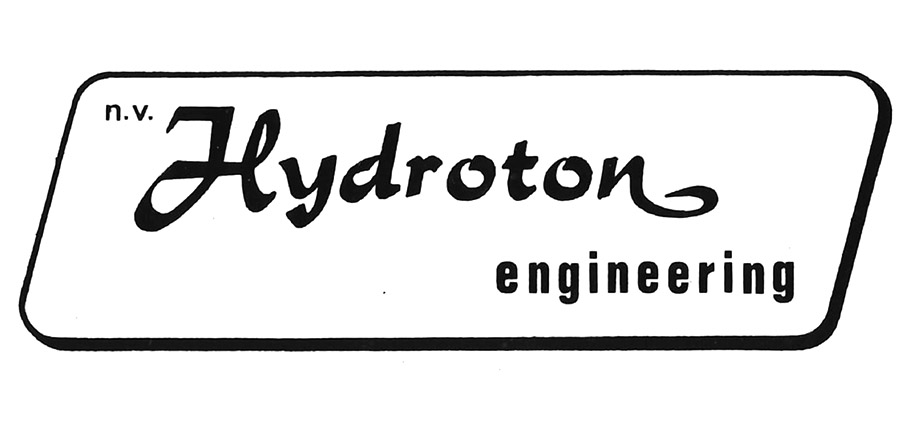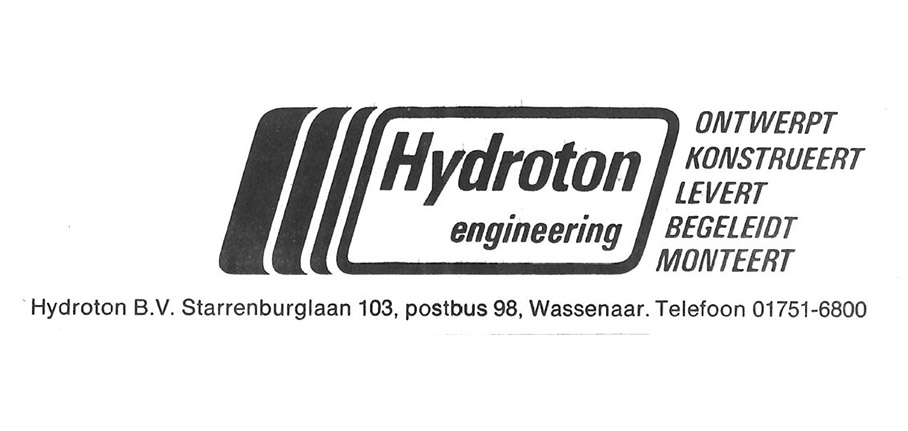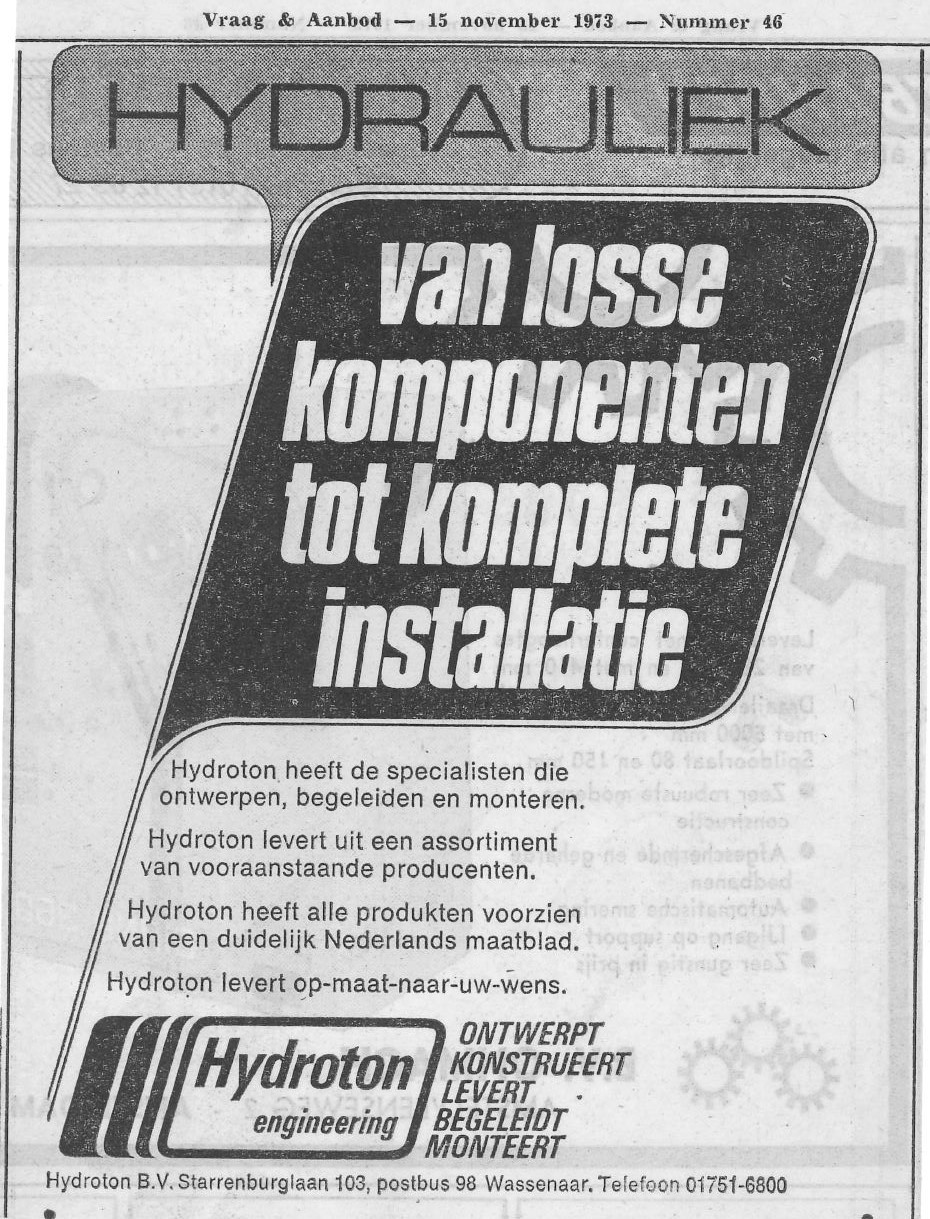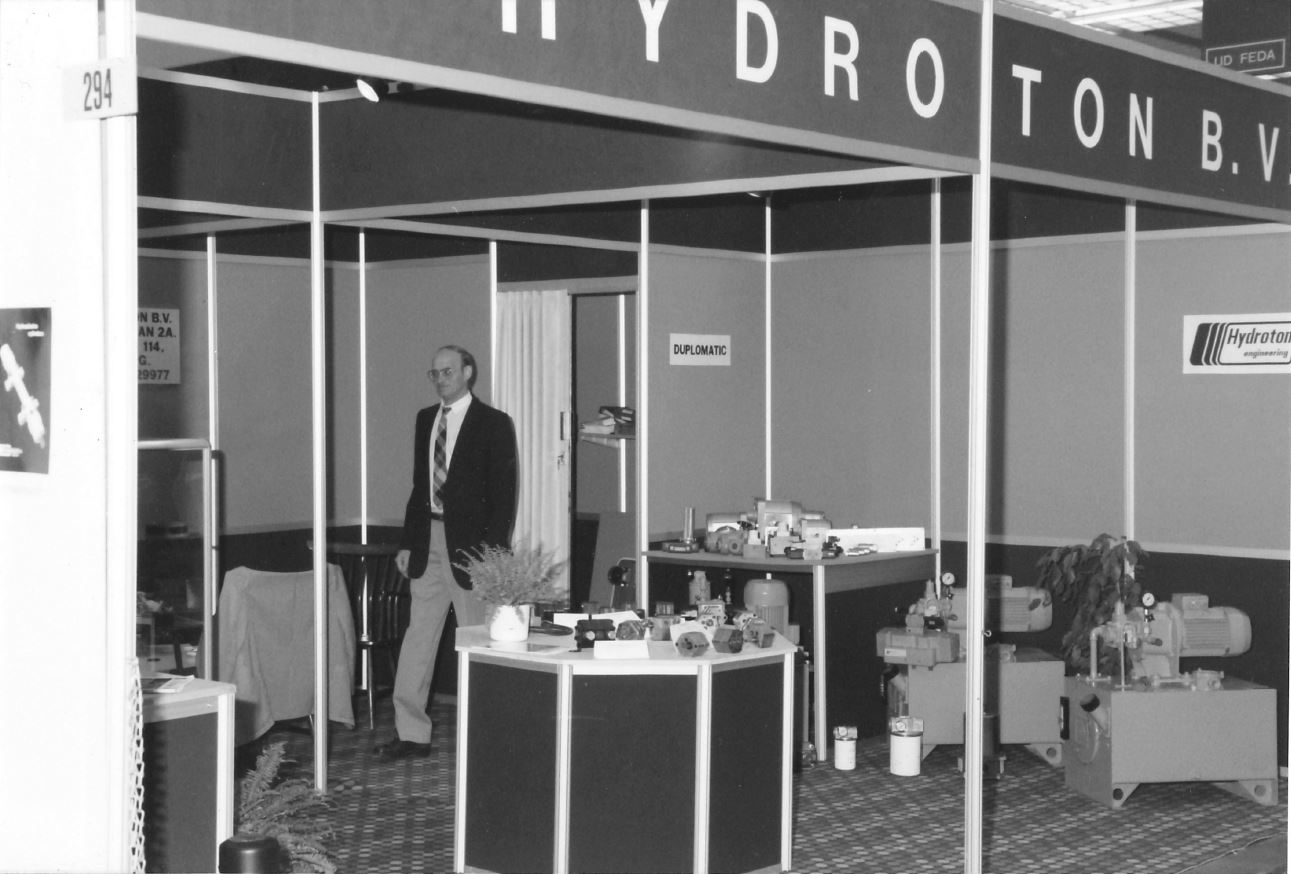 Hydroton Engineering Hydrauliek Pneumatiek Electronica – 1987
In 1987, Ton Hogervorst wanted to sell the company. For a number of reasons, business had declined sharply. Jan Rodenburg, who regularly visited Hydroton as a customer, showed interest in taking over the company. Jan obtained the Hydroton shares and Ton Hogervorst continued working for the company as an employee. Unfortunately, due to a rapidly deteriorating health, Ton had to soon stop working. He died a few years later. The company moved to Vleuten, near Utrecht, where it continued to grow steadily.
Hydroton Engineering – 1990
To keep up with the continuing growth, the company moved to a new building, on the Molensteyn in De Meern, in 1993. More and more, focus shifted to demand-based design and the production of high-quality products and hydraulic systems. Jan Rodenburg provided a stable basis, for example by recording work processes and introducing a quality management system. In 1997, Hydroton was one of the first hydraulic companies in the Netherlands with an accredited quality management system according to ISO-9001. The number of dealerships was also expanding. Thanks to this development, Hydroton was able to build systems and aggregates with components that were purchased directly from the manufacturer or that were developed in-house.
A service department was also set up during this period. This offered the option of connecting and commissioning installations on site. New customers found their way to Hydroton and the company grew further, both in turnover and in the number of employees.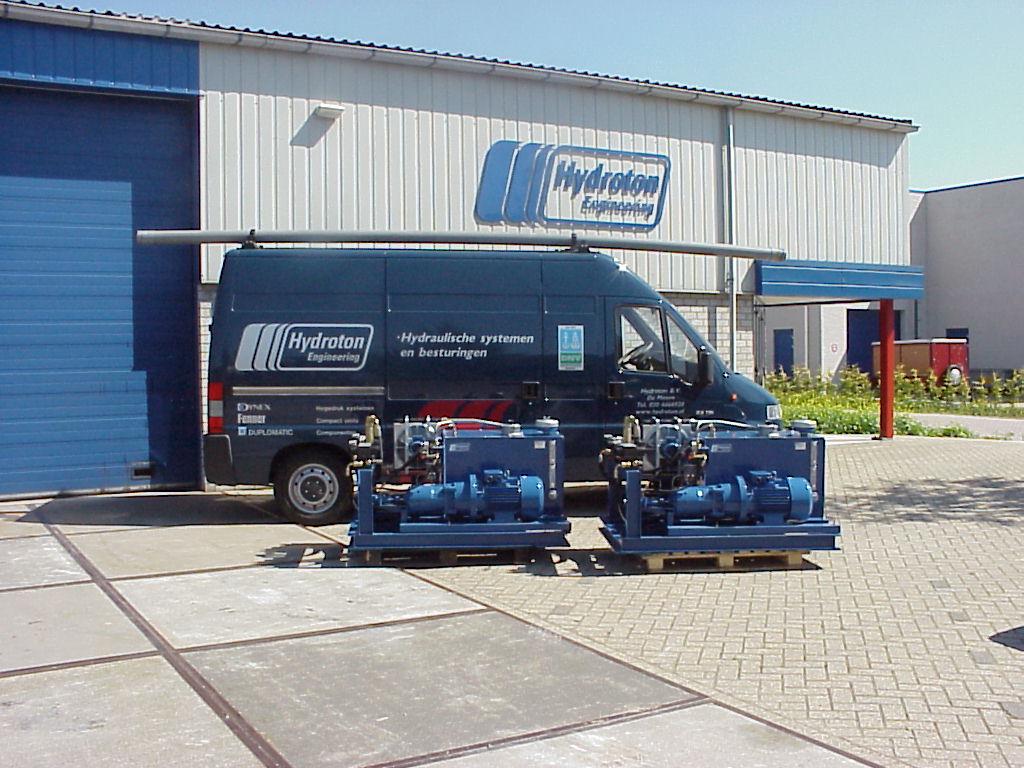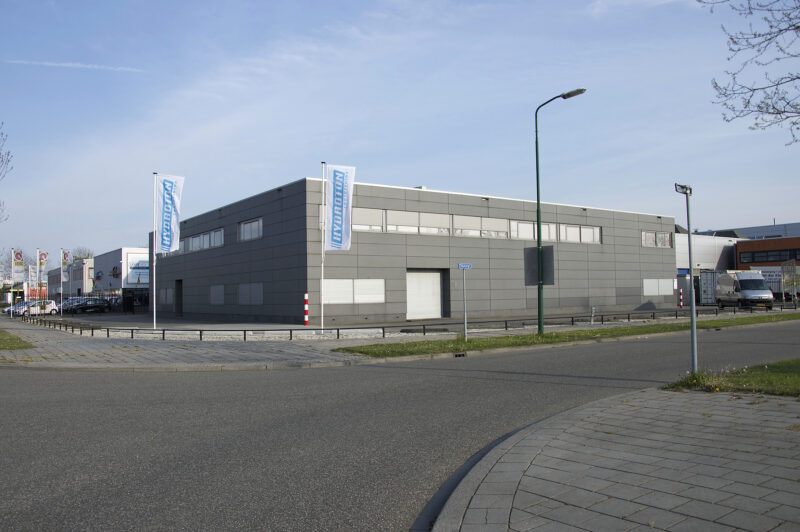 Hydroton Engineering – 2001
In 2001, when the building on the Molensteyn was getting too small for Hydroton's increasing activities, land was purchased to build a new building. This property, on Damzigt 23 in business park 'Oudenrijn' was 2.5x the size of the old building. It was officially opened in 2003. The company continued to grow and soon more service vehicles had to be deployed to meet the demand for service and installation work. Production activities were also increasing and the team grew to about fifteen employees. In addition to the increase in personnel and the number of customers, the number of importerships and the product range grew strongly. Jan Rodenburg decided to step back a bit and Frank Markus – who had been employed since 1992 – took over the day-to-day management of the company. He also became a co-shareholder.
Hydroton | Hydraulic System Engineering – 2016
The building at Damzigt 23 was also becoming too small. After various internal relocations of, among others, the warehouse and an office space, Hydroton decided to move into additional production space. At Veldzigt 54 a new production area was set up to be able to carry out serial production and assembly. Production was split up into a department for custom-built hydraulic products and a department for serial production.
The company was now employing approximately twenty-five people. Projects were getting bigger and more challenging. In 2018 for example, Hydroton supplied a diesel-driven mobile powerpack with a capacity of 1200 HP. And for the first time, Hydroton was awarded a project with an order value over one million euro.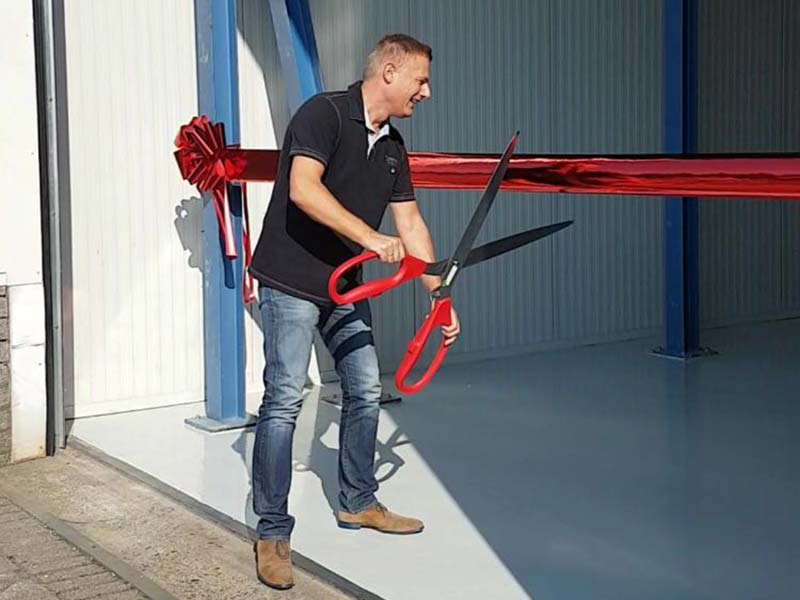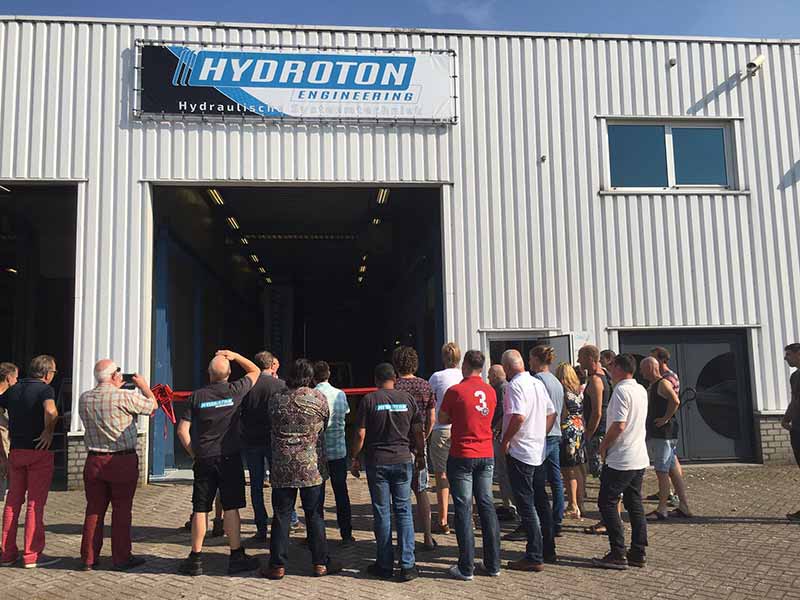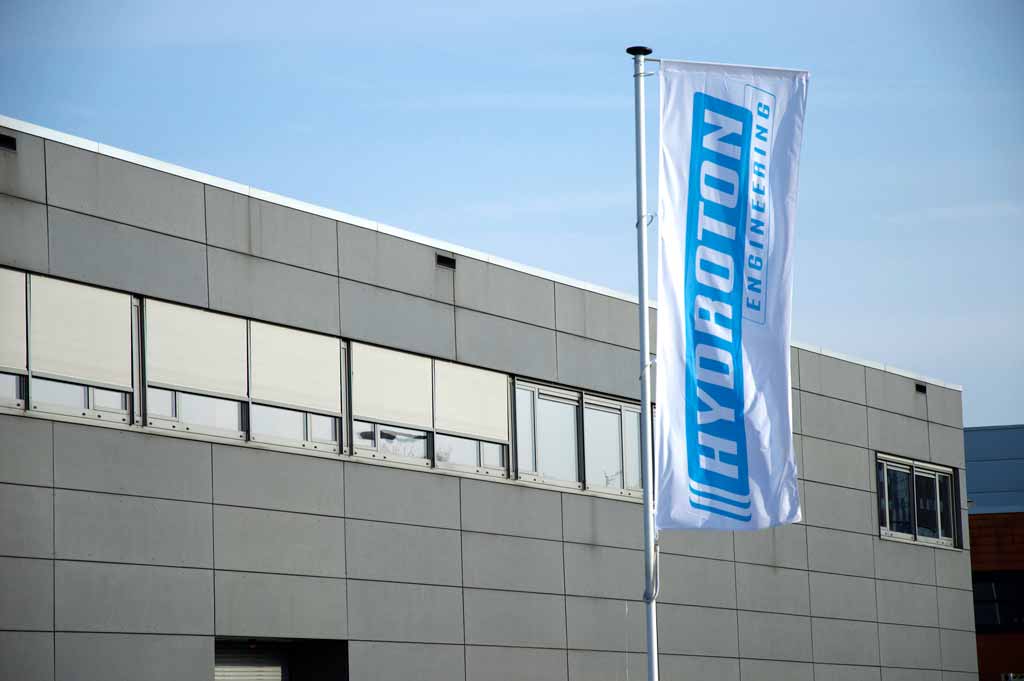 Hydroton | Hydraulic System Engineering – Today
In 2019, Jan Rodenburg decided to leave Hydroton, to fully focus on his hobby: restoring classic cars. Hydroton B.V. has been led by owner and director Frank Markus and co-owner and operational director Paul Plomp since then. At present, about thirty employees work on the sales, engineering, production and commissioning of hydraulic systems, installations and components. Hydroton is still developing rapidly in the field of hydraulics and motion control and has built up a large customer base in all technical industries. Hydroton's products are used worldwide in all kinds of applications. With a great team of experienced and enthusiastic technicians and an extensive product range, Hydroton is at your service every day.